Meeting abstracts

Open Access
Abstracts from the International Society for Therapeutic Ultrasound Conference 2017
Nanjing, China. 31 May - 02 June 2017
Journal of Therapeutic Ultrasound
2018
6 (Suppl 1) :2
P1 Therapeutic effects of chemo-agent delivery across the blood-brain barrier using mrgfus: in vivo study using drug-resistant breast cancer brain metastasis model
Eun-Joo Park, Yuri Cheon, Yun Deok Ahn, Jae Young Lee
Radiology, Seoul National University Hospital, Seoul, Korea
Correspondence: Eun-Joo Park
OBJECTIVES Several studies have shown the promising results of drug delivery across the BBB using MRgFUS in combination with microbubbles. However, more studies are required to evaluate this treatment technique prior to apply in clinic. This study was designed to evaluate the therapeutic effects of chemo-agent for brain metastasis cancer by delivering drug across the BBB using MRgFUS andmicrobubbles.
METHODS In vivo studies were performed in two steps. For the first step, multiple BBB-openings were performed at four different FUS condition along with microbubbles (SonoVue) to find safe and effective treatment condition. The treatment was performed once a week for six weeks. In the second step, breast cancer cells (BT-474) were pre-treated with chemo-agent prior to the inoculation in the rat brain for the brain metastasis model. Animals were treated in three groups: control, chemo-agent treatment only, and chemo-agent treatment with BBB-opening. FUS condition and injection volume of microbubbles for BBB-opening were obtained from the first step experiment. Animals were treated on a weekly basis for six weeks and post-treatment tumor growth monitoring was followed for 12 weeks.
RESULTS As restuls of this study, histological evaluation of each BBB-opening FUS condition in combination with SonoVue, therapeutic effects of chemo-agent treatment with BBB-opening, and the survival rate of each treatment will be presented.
CONCLUSIONS This study evaluated the FUS condition for multiple BBB-opening in combination with microbubbles, SonoVue. With the treatment conditions, therapeutic effects of chemo-agent delivery across the BBB for brain metastasis cancer model by using breast cancer cells pre-treated chemo-agent.
P2 Optimizing passive cavitation mapping by refined minimum variance-based beamforming method: performance evaluationsin macaque models for blood-brain barrier disruption
Tao Sun1,2, Calum Crake1, Brian Tracey2, Costas Arvanitis1, Eric Miller2, Nathan McDannold1
1Radiology, Brigham and Women's Hospital; Harvard Medical School, Boston, Massachusetts, USA; 2Electrical and Computer Engineering, Tufts University, Medford, Massachusetts, USA
Correspondence: Tao Sun
OBJECTIVES Microbubble-mediated focused ultrasound (FUS) therapies harness mechanical and/or thermal effects to deliver drugs or ablate tissues. Passive acoustic mapping (PAM) enables the spatio-temporal monitoring of cavitation activity, which is critical for the clinical translation of this technique. Traditional PAM is based ondelay-and-sum (DAS) beamforming, a method whose quality tends to deteriorate due to issues including multi-bubble interference, distortion in the wavefront caused bythe presence of the skull, unmodeled variability of array elements, etc. To provide for robustness, here we consider the use of minimum variance adaptive beamforming toPAM and demonstrate significant improvement in image quality compared to DAS.
METHODS Experiments were performed in phantom with macaque skull and in vivo for monitoring FUS-induced blood-brain barrier disruption in a clinical MRIguided FUS system (ExAblate 4000, InSightec, Haifa, Israel), which was integrated with a clinical 3T MRI unit (GE Healthcare). A 1024-element phased array was driven to transmit 10-ms pulsed FUS at 220 kHz. RF data for PAM were acquired using a research ultrasound imaging system (Verasonics, Redmond, WA) passively. The imaging probe (L382, Acuson, WA) was a 128-element linear array (fc = 3.21 MHz; bandwidth: ~ 75%). Transition and receiving systems were synchronized and the first180 μs of RF-data were recorded for each burst.
RESULTS Minimum variance distortionless response (MVDR) method was evaluated and further improved by adding diagonal loading and using subarray for covariance estimate. Results demonstrate the resolution improvement and contrast enhancement using both traditional and refined MVDR Beamformers compared toDAS. Axial full width at half maximum was tightened down to 79.5% and 38.5% of that in DAS image for traditional and refined MVDR Beamformers, respectively. Moreover, refined MVDR method greatly enhances the robustness when traditional MVDR Beamforming induces more artifacts due to the self-nulling effects (shown in Fig. 1).
CONCLUSIONS It was demonstrated that the refined MVDR method improved the image quality significantly compared to traditional DAS method. We anticipate that the proposed methods will improve our ability to monitor and control FUS-induced cavitation-based therapies.
P3 Focused ultrasound-enabled delivery of radiolabeled nanoclusters to the pons with concurrent pet imaging
Dezhuang Ye1, Sultan Deborah4, Hannah Luehmann4, Yuanchun Tai4, Josh Rubin2, Yongjian Liu4, Hong Chen3, 5
1Mechanical Engineering and Material Science, Washington University in St. Louis, Saint Louis, Missouri, USA; 2Pediatrics Hematology/Oncology, WashingtonUniversity in St. Louis, Saint Louis, Missouri, USA; 3Biomedical Engineering, Washington University in St. Louis, Saint Louis, Missouri, USA; 4Radiology - Rad Sciences, Washington University in St. Louis, Saint Louis, Missouri, USA; 5Radiation Oncology, Washington University in St. Louis, SaintLouis, Missouri, USA
Correspondence: Dezhuang Ye
OBJECTIVES Pontine glioma is the single greatest cause of brain tumor-related death in children. Pons is a major structure in the upper part of the brainstem, which is involved in the control of functions such as breathing, hearing, taste, balance, and communication between different parts of the brain. The unique location of the pons precludes surgical interventions while conventional chemotherapy shows little improvement in survival because the blood-brain barrier (BBB) remains intact in pontine glioma. Recent efforts have focused on improvements in chemotherapeutic agents employed and in methods of localized and targeted drug delivery. Several drug delivery strategies, such as convection-enhanced delivery and intranasal delivery, have been proposed to bypass the BBB for the treatment of pontine glioma but have met withminimal success. Focused ultrasound (FUS) combined with microbubbles has been successfully used in the noninvasive and localized trans-BBB delivery of various drugs and several nanoparticles for the treatment of brain cancer. 64Cu-alloyed gold nanoclusters (64CuAuNCs) composed of a few gold atoms and radiolabeled copper atoms are emerging theranostic agents for cancer treatment. Their small sizes with PET imaging capability present unique advantages to be integrated with the FUStechnique. The goal of this study was to demonstrate that FUS can enable the delivery of 64CuAuNCs noninvasively and locally to the pons with concurrent PET imaging capability for quantitative evaluation of the delivery outcome. The long-term perspective is to apply this novel image-guided drug delivery platform for the treatment of pontine gliomas.
METHODS First, six wild-type mice were treated by FUS for evaluating the feasibility of safe and localized FUS drug delivery to the pons using a model drug: 40 kDafluorescently-labeled dextran with a hydrodynamic diameter (~2.3 nm) that was close to that of the 64CuAuNCs (3-5 nm). Dextran delivery outcomes were evaluated based on fluorescence images of ex vivo brain slices and safety was assessed using histological staining. Second, another group of six mice was used for demonstrating the feasibility of FUS-enabled 64CuAuNCs delivery to the pons. FUS sonicated the left pons in the presence of systemically administrated microbubbles. After FUS sonication, mice were transferred to microPET/CT facility. 64CuAuNCs in 100 μL saline was injected into the mice via the tail vein, followed by PET scanning of themice at 1 hr, 4 hr, and 24 hr. To further validate the delivery of 64CuAuNCs, auto-radiography of ex vivo brain slices was performed, followed by inductively coupled plasma mass spectrometry (ICP-MS) quantification of the gold concentration in the brain. At last, the biodistribution of 64CuAuNCs was evaluated using gamma counting and ICP-MS.
RESULTS Fluorescence images of mouse brain slices showed localized delivery of the dextran at the FUS targeted left side of the pons. Hematoxylin and eosin stainingof the whole brain confirmed that the treatment did not cause histological level tissue damage. PET images showed targeted delivery of 64CuAuNCs to the pons and quantitative analysis of the PET images found the delivery efficiency was1.44%ID/g. Auto-radiography further validated the successeful delivery of 64CuAuNCs to the pons. ICP-MS quantification found 3-fold increase in gold concentration at the FUS-treated left side of the pons compared with the contralateral nontreated right side ofthe pons. Biodistribution study showed the 64CuAuNCs was cleared by liver and kidney, demonstrating the reduced systematic toxicity of this nanoparticle.
CONCLUSIONS The unique location of the pons and the intact BBB in pontine glioma present a critical need for noninvasive and localized techniques to overcome theBBB. Although FUS technique has been under development for brain cancer drug delivery for more than one decade, this is the first study that demonstrated the successful drug delivery to the pons. Meanwhile, nanomedicine is the next-generation platform technology for cancer therapy, and FUS has been shown promising in the delivery of several nanoparticles. This study demonstrated the unique integration of the FUS technique with nanoclusters for brain drug delivery. The small sizes of nanoclusters presented unique advantages in trans-BBB delivery and brain parenchyma penetration. Last but not least, contrast-enhanced MRI is currently the standard technique for FUS-induced BBB opening quantification. Contrast-enhanced MRI monitors contrast agent leakage and assumes an indirect correlation between the delivery of the contrast agent and therapeutic agents. PET imaging of radiolabeled nanoparticles provides a noninvasive, highly sensitive, and quantitative method for directly evaluating the trans-BBB delivery of nanoparticles.
P4 An acoustic emission-feedback planar ultrasound system for localized blood-brain barrier opening and monitoring
Yu-Xian Lin1, Yu-Chien Lin1, Chih-Hung Tsai1, Wen-Shiang Chen2, Claude Inserra3, Hao-Li Liu1,4
1Electrical Engineering, Chang Gung University, Taoyuan City, Taiwan; 2Physical Medicine & Rehabilitation, National Taiwan University Hospital, Taipei, Taiwan; 3Université de Lyon, Lyon, France; 4Neurosurgery, Chang Gung Memorial, Taoyuan City, Taiwan
Correspondence: Yu-Xian Lin
OBJECTIVES In this study, we proposed a novel planar ultrasound apparatus design that can provide PCD and real-time analysis, with the intention to perform real-time planar ultrasound BBB opening monitoring and control.
METHODS A planar ultrasound probe integrating with a lateral mode transducer ring was coaxially arranged, which the former one is to perform energy exposure and the later one is to passively receive the backscattered emission and characterize the subharmonic/ultraharmonic emission spectrum density (ESD) during treatment. Invivo tube phantom experiments were conducted to characterize the dependence of ESD change with microbubble infusion. In-vitro experiments were employed to characterize the dependence of ESD change, and in-vivo experiments were employed to characterize the effect to induce BBB opening. Evans blue extravasations and HE staining was conducted to provide histological confirmation.
RESULTS This study demonstrates the capability in using planar ultrasound system to open the BBB. The ESD response well corresponds to the animal brain section, where the EB well stained on the ultrasound exposure position to induce successful BBB opening. For animal group with BBB still intact after exposure, the peak ESD was observed to be 0± 3 dB. On the other hand, in animal group with successful BBB-opening, the peak ESD was observed to be significantly higher (17± 12 dB) than the BBB-intact groups (Fig. 1). The 4-dB ESD level was found to be a valid threshold level to well discriminate the BBB-intact and BBB-opened group. With the integration of the lateral-mode ring transducer, the proposed system also demonstrates the feasibility to monitor the BBB-opened status, making the real-time control of the process become feasible.
CONCLUSIONS This study may provide valuable information toward designing a planar ultrasound treatment apparatus for the purpose of BBB opening and brain drug delivery.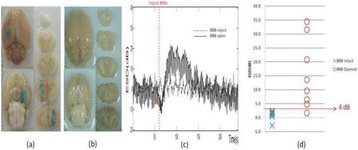 P5 Microbubble-facilitated focused ultrasound enhances the delivery of virus-like particles into the brain
Chia-Jun Lin, Hong-Wei Yang, Hao-Li Liu
Department of Electrical Engineering, Chang Gung University, Taoyuan City, Taiwan
Correspondence: Chia-Jung Lin
OBJECTIVES Microbubble-facilitated focused ultrasound (FUS) has been applied to transiently induce blood-brain barrier (BBB) opening noninvasively and locally. Although substance with moderate size has been shown its feasibility to be delivered into the brain via this technique, large molecular delivery (MW > 500 kDa) is still challenging and the delivered effeminacy is still unknown. In this study, we aim to test the CNS delivered efficacy of a novel large molecule, virus-like particles (VLPs;MW = 2000 kDa), into the brain via microbubble-facilitated FUS BBB opening, and investigate the penetration and distribution.
METHODS A total of 12 ICR mice were employed in this study. A 400 kHz spherically focused transducer was used to deliver ultrasound energy (0.155 MPa; burstlength = 10 ms, PRF = 1 Hz, duration = 60 s). The focal zone was located at left cerebral hemisphere with 2-3 mm depth. Brains were harvested at 4 hours post FUS treatment, and the frozen samples were sectioned and observed with a fluorescent microscope (TissueFAX Plus, Austria). Tissue slices were then stained byimmunofluorescence and observed to investigate the distribution of VLPs in brain cells. GFP-bounded dextrans with the size ranging from 70 – 2000 kDa were employed as another molecular surrogate and compare with the VLP delivery. Evans blue (EB) was used as the indicator of BBB opening.
RESULTS FUS exposure with the presence of microbubbles were shown to be able to locally open the BBB at the target site. VLP has shown evidence to be delivered into the brain (Fig. 1). When correlated with the observation of GFP-bounded dextrans, it was observed that 70 kDa dextrans spread in the left hemisphere, while 2000 kDadextrans aggregated at some spots. More VLPs are distributed near the hemorrhage sites in the left hemisphere after treated with microbubble-facilitated FUS, comparedto the non-hemorrhage sites. VLPs are co-localized with neuron nuclei (NeuN), while not obviously with gilal fibrillary acidic protein (GFAP). 2000 kDa dextranaggregated between the brain cells but showed no evidence of the entry in brain cells.
CONCLUSIONS In this study, we have demonstrated that large molecular delivery up to 2000 kDa is feasible when combining with microbubble-facilitated FUS BBBopening. We observed that the VLPs when entering into brain is able to penetrate into neuron cells, support the VLP-cell endocytosis is occurred. VLP preserve superiority in its high endocytosis feature, making the VLP has the potential to serve as a gene carrier to perform CNS gene delivery.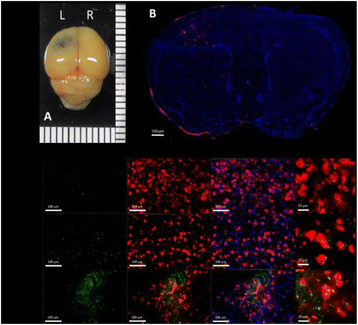 P6 The kinetics of P-glycoprotein after blood-brain barrier disruption in rat brain by MRI-guided focused ultrasound
Mun Han, Danbi Kim, Sanghyun Ahn, Juyoung Park
Daegu-Gyeongbuk Medical Innovation Foundation, Daegu, Korea
Correspondence: Mun Han
OBJECTIVES Multi-drug resistant proteins in brain endothelial cells pump drugs in brain tissues out into the blood and could diminish drug retention and drug efficacy. In previous our study, a representative multi-drug resistant protein, P-glycoprotein (P-gp), was significantly reduced at 24 hrs after blood brain barrier (BBB) disruption by focused ultrasound (FUS). In this study, we investigated the kinetics of the P-gp after FUS-induced BBB disruption.
METHODS The rat brain in thalamus was sonicated (0.5~0.55 MPa) transracially using a 1 MHz FUS transducer with 10 ms bursts of ultrasound wave at 1Hz pulse repetition frequency for 120s, combined with intravenous injection of a microbubble ultrasound contrast agent (Definity; 400 μl/kg). T1 and T2 weighted MRI scan were used to guide FUS sonication into the targeted brain and confirm the BBB disruption. Then, the sonicated rat brains were extracted at different time points (1 hr, 1, 2, 3, 5day) after BBB disruption. In order to measure the P-gp expression, choroid plexuses were removed from all ventricles and then western blot analysis was performed using antibody against P-gp (1:100) and β-actin (1:2000). P-gp expression sonicated area and non-sonicated area were compared.
RESULTS The BBB disruption was confirmed in the thalamus region through T1 weighted images with MR contrast agent (Fig. 1A). All the results of western blot were calculated on amounts of P-gp compared with β-actin. In addition, the change of P-gp in sonicated area shows percent assuming that P-gp of non-sonicated area is100%. At 1 hour, P-gp of sonicated region was reduced by 15% and showed the lowest reduction on 1 day (76%). From 2 to 5 day, P-gp seemed to be recover gradually. It was reduced by 61% on 2 day and 43% on 3 day. On 5 days, it was completely recovered and showed no decrease (Fig. 1B).
CONCLUSIONS The results of this study provide the information needed to take into account the dynamics P-gp change over time after FUS-induced BBB disruption. Therefore, these results could suggest more detailed treatment protocols when FUS-induced BBB disruption treatment along with P-gp substrate drug.
P7 Focused ultrasound-induced blood-brain barrier opening enhances GSK-3 inhibitor delivery for amyloid-beta plaque reduction
PoHung Hsu1,2, Yi-Hsiu Chung2, KunJu Lin3, LiangYo Yang4,5, Tzu-Chen Yen2, Hao-Li Liu1,6
1Electrical Engineering, Chang Gung University, Taoyuan City, Taiwan; 2Center for Advanced Molecular Imaging and Translation, Chang Gung Memorial Hospital, Taoyuan City, Taiwan; 3Department of Nuclear Medicine, Chang Gung Memorial Hospital, Taoyuan City, Taiwan; 4Department of Physiology, School of Medicine, College of Medicine, China Medical University, Taichung, Taiwan; 5Department of Biotechnology, Asia University, Taichung, Taiwan; 6Medical Imaging Research Center, Institute forRadiological Research, Chang Gung University and Chang Gung Memorial Hospital, Taoyuan City, Taiwan
Correspondence: PoHung Hsu
OBJECTIVES Alzheimer's disease (AD) is a chronic neurodegenerative disease that is the leading cause of age-related dementia. Currently, therapeutic agent delivery tothe CNS is a valued approach for AD therapy. Unfortunately, CNS penetration of therapeutic agents is greatly hampered by the blood-brain barrier (BBB). Focused ultrasound (FUS) exposure has been demonstrated to temporally open the BBB, thus promoting therapeutic agent delivery to the CNS for AD therapy. In this study, we aimed to evaluate whether the use of FUS-induced BBB opening to enhance GSK-3 inhibitor delivery can promote Aβ plaque clearance and synthetic regulation in a transgenic small animal model (Fig. 1a).
METHODS FUS-induced BBB opening on APP/PS1 transgenic mice was performed unilaterally, with the contralateral hemisphere serving as a reference. AV-45PET/CT imaging was attempted to detect plaque distribution and concentration in vivo, and autoradiography (ARG) was conducted ex vivo to quantitatively confirm theAβ plaque reduction. Immunohistochemistry staining was also performed to confirm the GSK-3 expression level.
RESULTS Results from AV-45 PET/CT imaging showed positive Aβ plaque regulation in vivo, and ex vivo autoradiography (ARG) further showed significant radiolabelled tracer detectability (up to 26.72% Aβ plaque reduction). Immunohistochemistry revealed that the GSK-3 inhibitor effectively blocked plaque synthesis up to60.6% in the GSK-3 immunoreactive area, confirming the proposed therapeutic pathway.
CONCLUSIONS We demonstrated that FUS-induced BBB opening to enhance GSK-3 inhibitor delivery can efficiently reduce amyloid-beta plaques in transgenicmouse brains. The results showed that the use of AV-45 PET imaging can serve as a diagnostic tool for in vivo quantitation of plaque clearance, while ex vivo autoradiography (ARG) can provide radio-labelled tracer detectability. This study improves our understanding of how ultrasound can be used to enhance AD therapeutic molecule delivery, and promote advances in discovering new therapeutic strategies for neurodegenerative disease.


P8 Novel approach to study metabolic changes after FUS-mediated blood-brain barrier disruption
Thiele Kobus, Tom Peeters, Andor Veltien, Arend Heerschap, Tom Scheenen
Radboud university medical center, Nijmegen, Netherlands
Correspondence: Thiele Kobus
OBJECTIVES Focused ultrasound (FUS) in combination with microbubbles can be used to temporarily and locally disrupt the blood-brain barrier (BBB) [Hynynen, 2001]. However, little is known about the exact mechanism of this technique and its effects on the brain. To get more insight, we would like to study metabolic changes after disruption of the BBB. Many metabolites contain carbon-atoms of which approximately 1% is the isotope 13C that can be detected by magnetic resonance imaging (MRI). Due to the low abundance and low gyromagnetic ratio, the sensitivity of 13C MRI is low. Recently, a method has become available to increase the sensitivity of13C-labeled substrates more than 10.000 fold by dynamic nuclear hyperpolarization (DNP) and create a solution that can be injected [Ardenkjaer-Larsen, 2003]. After injection of the sample, the conversion of the substrate into other metabolites can be observed with 13C MRI enabling the study of fast dynamic metabolic processes in vivo. In this proof of concept, we demonstrate the feasibility of combining FUS-mediated disruption of the BBB with hyperpolarized 13C MRI using DNP. In the near future, this approach might reveal the influence of the BBB on the uptake of hyperpolarized agents or alterations in metabolism due to FUS-mediated BBB opening.
METHODS The experimental protocol was approved by the National Animal Research Authority. In two mice, the BBB was disrupted using FUS and followed by hyperpolarized 13C MRI. All experiments took place on a 7T animal system (Clinscan, Bruker). For BBB disruption, animals were anesthetized and positioned in a dedicated MR-guided FUS set-up (IGT, France). MR reference images were acquired for ultrasound targeting in the left frontal lobe of the brain. The sonication (duration=120s, 10ms bursts, burst frequency=1Hz) was performed immediately after the injection of microbubbles (Sonovue, Bracco, 500 ul/kg) using a 650 kHz transducer (focal spot 3.5 x 22 mm). Subsequently the FUS set-up was replaced with a set-up for 13C-imaging, containing a dedicated 13C surface coil inside a small 1H volume coil for anatomical reference imaging. An interesting metabolite to study is pyruvate, which is the product of the glycolysis of glucose and is further metabolized in the Krebs's cycle or converted tolactate. Therefore, [1-13C] pyruvate was polarized in an in-house-built polarizer as described previously [Breukels, 2015]. The polarized substrate was rapidly dissolvedin a 1xPBS buffer solution to a final concentration of 80mM. 300μl HP pyruvate was injected within 15s after dissolution. To enable dynamic imaging of the conversion of pyruvate to lactate, a slice selective gradient echo sequence was developed that makes it possible to simultaneously image pyruvate and lactate based on their chemical shift difference [Steinseifer 2013]. Every 1.6s an image is acquired that consists of a pyruvate and lactate image [Example, Fig. 1]. A phantom containing [1-13C] pyruvate and [1-13C] lactate was placed next to the animal to obtain a 13C reference image for image registration. From these images, concentration curves of pyruvate and lactate can be obtained that by plotting the total signal intensity over time of a region of interest. These concentration curves show the conversion of pyruvate to lactate (Example, Fig. 2). Since gadolinium-based contrast agents cannot cross the intact BBB, Magnevist (0.25 ml/kg) was injected after 13C-imaging to verify opening of the BBB using pre- andpost-contrast T1-weighted MR imaging.
RESULTS Pre- and post-contrast T1-weighted images in Fig. 3 confirm a successful opening of the BBB, as we observed a hyperintense region were the brain was sonicated. We successfully obtained pyruvate signal in the 13C images, but the intensity of the lactate signals was too low to observe. The pyruvate image did not show any evident signal intensities that can be related to BBB-opening.
CONCLUSIONS In this study we successfully showed the feasibility of combining BBB disruption using FUS with dynamic imaging of hyperpolarized 13C-labeled compounds. The BBB was disrupted prior to, and remained open during our hyperpolarized 13C-imaging experiment, as confirmed by contrast-enhanced MRI. However,SNR of the hyperpolarized signals is currently too low to draw conclusions upon enhanced uptake or release of hyperpolarized metabolites in the targeted brain region.Therefore, improvement of polarization levels and further optimization of the imaging parameters is necessary.Despite challenges that have to be overcome, this approach enables delivery of hyperpolarized agents to the brain and will allow us to study metabolic alterations due todisruption of the BBB in vivo in the near future.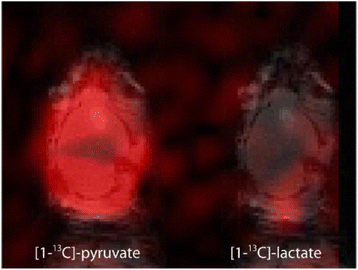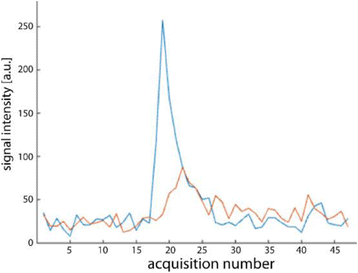 P9 A low-cost phased array system for ultrasound neuromodulation
Wu Sun, Juan Zhou, WenBin Yan, JiaXing Yang, Weibao Qiu, Hairong Zheng
Shenzhen Institutes of Advanced Technology, Chinese Academy of Sciences, Shenzhen, China
Correspondence: Wu Sun
OBJECTIVES Ultrasound has been shown to non-invasively stimulate and inhibit neuronal activities under various conditions like stimulating auditory nerve responses and suppressing sensory-evoked potentials in the primary visual cortex. Currently most of the published works for ultrasound neuromodulation are based on single element focused transducer. In contrast with single element transducer, phased array transducer is more flexible to change the target location, and potentially to simulate multiple positions simultaneously. High intensity focused ultrasound (HIFU) array system can be applied to neuromodulation by decreased the ultrasound energy, however, such a system is usually quite expensive and bulky. Thus a low cost ultrasound array system specifically for ultrasound neuromodulation is needed. This paper presents an ultrasound phased array system that incorporates a 256-element hemispheric transducer for neuromodulation. Test results show that the system has potential to achieve multiple position neuromodulation.
METHODS Our system includes two parts: 1) ultrasound electronic system; 2) phased array transducer (256-element array transducer, Imasonic, France). The schematic of the ultrasound electronic system is shown in Fig. 1a. The system consists of five major circuit modules: an field programmable gate array (FPGA) (Cyclone V5CGXFC7D7F31C8, Altera, USA) based digital board which presents control kernel of the system, multiple channels power amplifier, high speed power sensing circuits, low pass filters, and a module of matching circuits. The FPGA-based digital board has three functions. Firstly, it is used as a communication unit with PC through an USB3.0 interface (CYUSB3014, Cypress, USA). Secondly, it can monitor the excitation power by incorporating high speed power sensing module. Lastly, the most important function for the board is to generate multiple channel source waveform and each channel waveform can be controlled individually. The phase information of the waveform is flexible to change so that the system can implement different beamforming algorithms. The power amplifier board is used to amplify the low voltage waveform to drive the transducer. The low pass filter is connected with the power amplifier board to shape the high-voltage waveform to match with transducer. A matching circuit is employed to adjust the impedance characteristics to achieve maximal power transfer. And a dynamic phased control beamforming algorithm is developed to achieve flexible beam focusing in the acoustic field.
RESULTS The prototype of the fabricated ultrasound system is shown in Fig. 1b. Each module is achieved by separate printed circuit boards (PCBs). The phase difference error for all channels is less than 7 ns when the center frequency of transducer is set to 800 KHz. It means that the phase error of the proposed ultrasound systemis about 2 degrees, which is able to support a good beamforming performance. Dynamic focusing can be achieved in a circle with a radius of 10 mm, and the focal depth can be adjusted in the range of 4-10 cm. The system can work in a pulsed mode or a continuous mode for 50-300 ms. The system is able to hit a water column which theheight is about 5 cm. The beamforming quality of the system is also evaluated by an acoustic hydrophone.
CONCLUSIONS In this study, we present a prototype design of a low cost ultrasound array system specifically for neuromodulation. Test results demonstrate that the proposed system has a great potential to improve the level of neuromodulation. Future work such as improvement of beamforming performance in different acoustic mediums and validation of primate animal studies in vivo will be carried out.
P10 Test study for the electro-acoustic conversion efficiency of focused ultrasonic transducer based on virtual instrument
Yang Liu1, Jianwen Tan2, 1, Deping Zeng1, 3, Zhiming Zhong1
1Biomedical Engineering, Chingqing Medical University, Chongqing, China; 2Chongqing Communication Institute., Chongqing, China; 3National Engineering ResearchCenter of Ultrasound Medicine, Chongqing, China
Correspondence: Yang Liu
OBJECTIVES The electro-acoustic conversion characteristic of ultrasonic transducer is required to be tested when developing focused ultrasound treatment equipment, with the actual electro-acoustic characteristics of transducer to determine working frequency and driver parameters of focused ultrasound therapy system. Therefore, when the HIFU therapy system developed, there is a massive workload in the measurement of electro-acoustic conversion characteristics of focus ultrasonic transducer. It has put forward higher request to the efficiency and convenience of the electro-acoustic conversion characteristics test system.
METHODS An automatic test system for the electro-acoustic conversion characteristic of the transducer based on virtual instrument has been developed in this letter. The input electric power of the transducer is measured by electric power meter based on directional coupler, radiation force balance is used to measure the output soundpower of the transducer. By use of the graphic development environment LabVIEW, an upper computer automatic test software was developed based on virtual instrument technology, which can operate with the real-time data acquisition and data processing, analysis and calculation of the data.
RESULTS Based on this test system, the electro-acoustic conversion efficiency of the focused ultrasound transducer at different frequencies and the driving power also tested in this paper, the bandwidth of the transducer was analyzed from the point of view that the measured electro-acoustic conversion efficiency of transducer, which discussed electro-acoustic conversion efficiency of transducer with the tracking problem of different driving power and operating frequency based on electrical reflectioncoefficient (Figs. 1, 2, 3).
CONCLUSIONS With the analysis of test results shows that the proposed real-time monitoring tool based on electrical reflection coefficient which measured by directional coupler can also applied to tracking the frequency of the ultrasonic transducer, which can improve the electrical power transmission efficiency and the output acoustic power of ultrasonic transducer, and there is important significance on the focused ultrasound transducer to ensure safety, stability and efficient operation.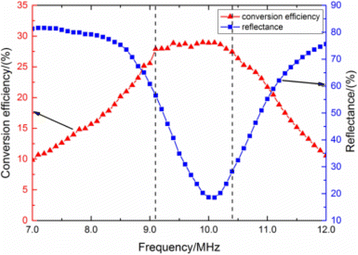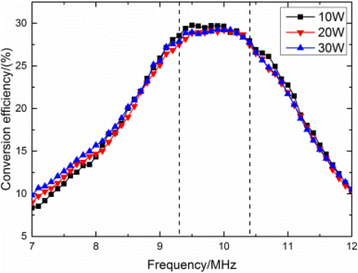 P11 Multifunctional pulse generator unit for high-intensity focused ultrasound system
Satoshi Tamano2,1, Shin Yoshizawa2, Shin-ichiro Umemura2
1Hitachi, Ltd., Kokubunji, Japan; 2Tohoku Univ., Sendai, Japan
Correspondence: Satoshi Tamano
OBJECTIVES High-intensity focused ultrasound (HIFU) therapeutic systems have made it possible to treat diseases with fine spatial resolution. One critical technical challenge of HIFU is to generate high-voltage, large-current, multi-channel pulsed signals to effectively excite the low-impedance HIFU transducers. This paper presents the development of multifunctional pulse generator unit for HIFU system. The pulse generator can produce pseudo sinusoidal wave, triggered-HIFU mode pulse and second-harmonics superimposed shock wave lithotripsy pulses for HIFU transmission. We report the development of a novel multifunctional, reconfigurable pulse generator using FPGA and high-voltage MOSFETs.
METHODS The pulse generator is interfaced with a PC and receives commands, waveform data, focusing delay data through a high-speed USB 2.0 micro controller. The USB microcontroller transmits communication information with the PC to the control FPGA. The control FPGA stores instruction information from the PC internalregisters, and delivers transmission waveform information and transmission focus data to the transmission FPGA. For data communication between the control FPGA andthe transmission FPGAs, information is transferred using a dedicated local bus. In our system, 32 channels transmission can be performed per transmission board. Sincewe use HIFU transducer consisting of 128 elements, we used four transmission boards. The control board performs generation of actual ultrasonic wave sequences and arbitration of the transmission board control bus as well as the functions described above. The transmission board includes a transmission FPGA for generating a timing signal for ultrasonic transmission based on a command transmitted from the control FPGA, RAMs that stores transmission focus data, N-channel and P-channelMOSFETs that actually generates 400 Vpp ultrasonic transmission signal, MOSFET drivers for driving MOSFET. In this study, the operation of the transmission circuitwas evaluated using our prototype dual transmission frequencies transducer. This prototype transducer consists of seven elements that can transmit one and two MHz ultrasonic waves. With these two transmission frequencies, since the impedance of the transducer is around 150 Ω, it is necessary to apply a transmission circuit withlarge driving capability.
RESULTS In pseudo sinusoidal transmission waveform mode, the test results show that the power consumption is reduced by 14.8 % and MOSFET maximum temperature rise is reduced by 11.5 °C by using the newly proposed circuit than the our previous class D circuit. Also, it can be seen that the third and fifth harmonic components can be suppressed by 23.9, 30.5 dB, respectively. Therefore, the transmission waveform becomes closer to the sinusoidal waveform. As a result of the above, we quantitatively evaluated the power saving effect by increasing the number of power supply steps and the effect of reducing the device temperature rise. In the triggered-HIFU mode, high power (>300 Vpp) and a short time (several microseconds) ultrasonic radiation called trigger-burst, and a medium output (< 100 Vpp) andlong duration (several seconds) ultrasonic radiation called heating-waves are used in combination. In the transmission circuit, heating-waves has a larger amount of heat generation than trigger-burst, so there was a big problem how to realize a circuit with reduced device power consumption. The proposed circuit can 18.9% lower power consumption than conventional class D circuit, and 33.6 °C suppress MOSFET temperature rise. In peak negative enhanced second-harmonics superimposed shock wave lithotripsy mode, by using the proposed circuit, it was possible to realize a concavity of the positive voltage side output, and the second harmonic ratio approached thetheoretical value 2.0 dB from the class D circuit.
CONCLUSIONS We modified the HIFU ultrasonic transmission circuit previously reported at ISTU 2016 and created a HIFU transmission unit with 128 channelsintegrated. In particular, by increasing the transmission voltage level from four levels to seven levels, MOSFET device heat generation could be greatly reduced. At the same time, we achieved a significant reduction in power consumption. As a result, the risk of MOSFET damage is reduced, and HIFU transmission could be executedstably and safety. In our newly proposed circuit, it was demonstrated that it is effective not only for transmission of pseudo sinusoidal wave but also for triggered-HIFUmode and second-harmonics superimposed shock wave lithotripsy. The applicability of our proposed circuit has expanded.
P12 The improvement effect of magnetic microbubbles on HIFU-induced hyperthermia effect
Dongxin Yang, Yanye Yang, Guangyao Xu, Xiasheng Guo, Juan Tu, Dong Zhang
Nanjing University, Nanjing, China
Correspondence: Dongxin Yang
OBJECTIVES Encapsulated microbubbles (MBs) have been widely used to enhance high intensity focused ultrasound (HIFU) -induced hyperthermia by making use of its ability of increasing acoustic energy absorption and lowering the cavitation threshold. To balance the needs of treatment efficiency and safety, there is increasing demand of more efficient encapsulated MB agents that can quickly achieve sufficient hyperthermia effect while minimizing the damage to surrounding tissues.
METHODS In the present work, superparamagnetic iron oxide nanoparticles (SPIO) were coupled to perfluorocarbon-filled, albumin-encapsulated microbubbles (referred as SPIO-albumin MBs) to enable a stronger enhancement of the HIFU-induced hyperthermia effect than regular albumin-encapsulated ones. The thermal enhancement capacity of SPIO-albumin MBs and albumin-encapsulated MBs was investigated based on both experimental measurements and numerical simulations ofthe temperature change at HIFU focus.
RESULTS The results show that, comparing with the use of albumin-encapsulated MBs, the adoption of SPIO-albumin MBs will bring about quicker temperatureelevation rate and higher peak temperature.
CONCLUSIONS An improvement can be made to the enhancement of the HIFU-induced hyperthermia by using SPIO-albumin MBs rather than albumin-encapsulated ones, which is because the thermal properties of the two kinds of microbubbles are different. With these advantages, these SPIO-albumin MBs can be introduced tospecific locations of interest to intensify the thermal effect of HIFU much more efficiently, which might enable more ideal non-invasive controllable hyperthermia treatment strategies and applications.
P13 Axial controllable multiple traps of acoustic vortices generated by directional sources
Yuzhi Li1, Gepu Guo1, Qingyu Ma1, Juan Tu2, Dong Zhang2
1Nanjing Normal University, Nanjing, China; 2Nanjing University, Nanjing, China
Correspondence: Yuzhi Li
OBJECTIVES Characterized by the pressure circle and phase spiral, acoustic vortex (AV) can be used to manipulate objects with its orbital angular momentum androtation torque. Compared with light, acoustic wave can go into media non-destructively with deeper penetration depth, which makes it possible to manipulate particles inside object using AV, exhibiting a prosperous future in biomedical engineering. In previous studies, AV was often investigated under the framework of point source radiation with acoustic diffraction. However, the point source based model is not practical for directional sources with big ka values, which are influenced by beampatterns with obvious side lobes. Consequently, more attentions should be focused on the distributions of AV generated by directional sources.
METHODS The phase coded approach is employed to generate controllable AV using directional sources. Based on the radiation theory of planar piston source andcoded initial phase, the physical mechanism of AV is theoretically investigated with explicit formulae. The principles of main-AV (M-AV) and vice-AVs (V-AVs) generated by the main lobes and the side lobs of the sources are analyzed. The number and locations of the formed M-AV, V-AVs and the corresponding vortex valleys (VVs) are calculated for different ka values. And the generations of axially controllable multiple traps are discussed based on Gorkov's theory. The proposed theory isalso verified by numerical studies and experimental measurements for different ka values at the frequency of 1 MHz.
RESULTS It is proved that obvious M-AV, V-AV and VVs can be generated for higher ka with the least value of 3.83. Corresponding to the 8-source experimental systemfor ka=29.32, the measured axial profiles and the cross-sectional distributions at different heights show good agreements with the simulated ones, and obvious phase spirals of M-AV and V-AVs are also demonstrated. Several VVs with almost pressure zero are also observed on the center axis to form multiple traps, which can beaxially controlled for ka adjustment.
CONCLUSIONS It is demonstrated that, for bigger ka, besides M-AV generated by the main lobes of the sources, cone-shaped V-AVs produced by the side lobes are closer to the source plane at relatively lower pressure. Corresponding to the radiation angles of press valleys between the main lobe and the side lobes of sources, VVs with almost pressure zero can be generated on the central axis to form axially controllable multiple traps with the locations controlled by ka adjustment. The results provide the feasibility of deep-level control of AV inside object and suggest the application potential of multiple traps for particle manipulation in biomedical engineering.
P14 Study on the acute injury effect on candida albicans by low-frequency and low-intensity ultrasound
Yang Xiang
Chongqing Medical University, Chongqing, China
OBJECTIVES To investigate the effects of Low-frequency and Low-intensity Ultrasound (LFLIU) on the acute injury of candida albicans, and to investigate the effect of LFLIU on the permeability of the cell wall.
METHODS Concentration is 1.5 x 107 cfu/ml of Candida albicans bacteria liquid, with 5 ml bacteria to single flageolet culture plate. With the frequency for 42 kHz, probe diameter is 5 cm circular planar ultrasonic treatment head, ultrasonic intensity was selected 0.13 W/cm2, 0.35 W/cm2 irradiation six well culture plate beads bacterium solution for 5 min, After 48 h count ultrasound irradiation on petri dish culture survival of colonies in a petri dish. Transmission electron microscope and scanning electron microscope were used to observe the external shape and internal structure of the bacteria.
RESULTS Different doses of ultrasound irradiation 5 min, 48 h after culture dish colony average count shows, Control group colony count to 21 cfu, ultrasonic intensity0.13 W/cm2 group of colony count for 20 cfu, ultrasonic intensity of 0.35 W/cm2 group of colony count for 14 cfu.LFLIU candida albicans, scanning electron microscope(SEM) visible thalli were swollen shape becomes large, Under the scanning electron microscope (SEM) visible thalli was swelling, the shape becomes large, the extracellular fluid into the cells increased obviously; Transmission electron microscope (TEM) see nuclear matter at the edge of the aggregation, cell membrane damage, formation of vacuoles, large amounts of water into cells.
CONCLUSIONS With the increase of ultrasonic irradiation intensity, significantly increased the mortality rate of Candida albicans; Candida albicans in LFIU can promote the increase of the permeability of the cell wall of.
P15 Transducer directivity influence on artifacts reduction for magnetoacoustic tomography with magnetic induction
Gepu Guo1, Qingyu Ma1, Juan Tu2, Dong Zhang2
1Nanjing Normal University, School of Physics and Technology, Nanjing, Jiangsu, China; 2Nanjing University, Nanjing, China
Correspondence: Gepu Guo
OBJECTIVES As a novel noninvasive modality of detecting electrical conductivity variation for tissues, magnetoacoustic tomography with magnetic induction (MATMI) has been demonstrated to have the capability of distinguishing the early pathological changes of biological tissues inside the object. In previous studies, the transducer was usually simplified as an ideal or omnidirectional receiver without the consideration of its directivity and scanning radius. However, the properties of transducer play a vital role in signal acquisition and image reconstruction. In order to optimize image reconstruction and eliminate the image artifacts for MAT-MI, the influence of transducer was investigated theoretically for a two-layer eccentric spherical tissue model based on the principles of acoustic dipole radiation and transducer reception.
METHODS Based on the principles of magnetic excitation, acoustic vibration, acoustic dipole radiation and transducer reception, numerical simulations are performed for a two-layer eccentric spherical phantom model. The factors that affect transducer directivity are analyzed, and the distributions of acoustic pressure and waveform are simulated using the transducers with omni-directivity, strong-directivity and uni-directivity. Then the MAT-MI images reconstruct with the collected acoustic waveforms are achieved and compared to the corresponding model to analyze the affect of artifacts reduction.
RESULTS It is demonstrated that the image artifacts of MAT-MI is obvious for waveform collection using omni-directional transducer. According with the increase of transducer directivity, the detection angle of the receiver decreases with an increased sensitivity. Especially for a uni-directional transducer, the collected pressure reflectsthe strength of acoustic vibration along the normal direction of the receiver, which can be used to reconstruct the conductivity contrast image without artifacts. In practical applications, large-radius transducer with strong directivity can be applied as an approximate uni-directional receiver to improve image quality with little artifacts aspossible. In addition, to realize narrow detection scope with a fixed transducer, the scanning radius should also be optimized to achieve acceptable signal to noise ratioand peak pressure ratio. The favorable results confirm the influence of transducer on MAT-MI and provide the fundamentals for transducer selection in further study to improve the accuracy of electrical impedance reconstruction.
CONCLUSIONS It is concluded that large-radius transducer with strong directivity can be applied as an approximate uni-directional receiver to improve image quality with little artifacts as possible. In addition, to realize narrow detection scope with a fixed transducer, the scanning radius should also be optimized to achieve acceptable signal to noise ratio and peak pressure ratio. The favorable results confirm the influence of transducer on MAT-MI and provide the fundamentals for transducer selection in further study to improve the accuracy of electrical impedance reconstruction.
P16 A method for evaluating the relationship between the inertial cavitation duration and the acoustic parameters
Mouwen Cheng1, Yutong Lin1, Alfred C. Yu2, Peng Qin1
1Department of Instrument Science and Engineering, Shanghai Jiao Tong University, Shanghai, China; 2Department of Electrical and Computer Engineering, TheUniversity of waterloo, Waterloo, Alberta, Canada
Correspondence: Mouwen Cheng
OBJECTIVE Inertial cavitation, triggered by the ultrasound and microbubbles, is considered to be the main mechanism for sonoporation-mediated macromolecule delivery. Inertial cavitation dose in most studies has been employed to evaluate the delivery efficiency and treatment efficiency. However, the temporal characteristic of the inertial cavitation are also closely related to the bioeffects accompanied by sonoporation. This study aims to propose a method for evaluating the temporal duration of inertialcavitation and determine its relation with the acoustic parameters.
METHODS An agarose-gel tissue-mimicking phantom was fabricated to hold 1% SonoVue microbubbles solution. 1-MHz plane transmission transducer and another 7.5-MHzfocused transducer were employed for triggering the cavitation of microbubbles and passively detecting acoustic signal, respectively. Then the signal was amplified and recorded by a high-speed digitizer. After the frequency domains characteristics of the signals were analyzed, the distribution of the broadband energies during the exposure time was obtained (Fig. 1). The full width at the half maximum in the time trace of broadband energy was proposed to determine the temporal duration of the inertial cavitation behavior.
RESULTS This study determine: 1) Peak rarefactional pressure (PRP) was negatively correlated with inertial cavitation duration. Inertial cavitation duration rapidly decreased from about 29.31 ms to 1.50 ms for the increasing PRP from 0.5 MPa to 0.7 MPa. But for the PRP above 0.7 MPa, inertial cavitation duration approximately approaches to 1.26 ms, suggested inertial cavitation duration tended to be saturated. 2) Inertial cavitation duration gradually increased from 0.60 ms to 1.23 ms with the increasing pulse duration (PD) from 10 μs to 400 μs, and was positively correlated with the PD. 3) Pulse repetition frequency (PRF) exhibited relatively weakendependent than PD on the inertial cavitation duration (Figs. 2, 3).
CONCLUSIONS The proposed inertial cavitation duration could be used to evaluate the kinetics of the inertial cavitation triggered by pulsed ultrasound and microbubbles. The relationship between acoustic parameters (PRP, PD, PRF) and inertial cavitation duration of SonoVue microbubbles were determined. These finding suggested inertial cavitation duration, in combination with the previous inertial cavitation dose, would be the important factors for evaluating cavitation-mediated therapy.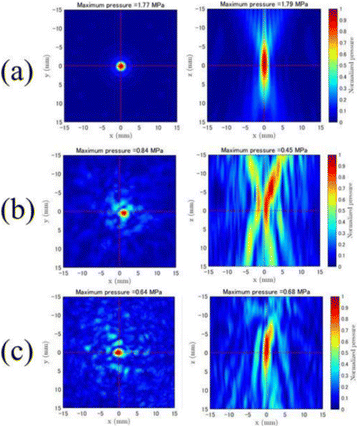 P17 Sub-wavelength focal region achieved by a spherical focused ultrasound transducer with open ends in resonator modes
Hua Cao1, Min He1, Zhou Lin2, man luo1, Guangrong Lei3, Xiaobo Gong3, Jun Dang4, Deping Zeng1, Faqi Li1, Junru Wu5, Dong Zhang2, Zhibiao Wang1
1Chongqing medical university, Chongqing, China; 2Institute of Acoustics, Key Laboratory of Modern Acoustics, MOE, Nanjing University, Nanjing, China; 3National Engineering Research Center of Ultrasound Medicine, Chongqing, China; 4Department of Oncology, 1st Affiliated Hospital of Chongqing Medical University, Chongqing, China; 5Physics, School of Engineering, the University of Vermont, Burlington, Vermont, United States
Correspondence: Hua Cao
OBJECTIVES High intensity focused ultrasound (HIFU) has become a new noninvasive surgical modality for cancer treatment, however, the HIFU focusing precision is handicapped by the diffraction limit of the wavelength of a traveling ultrasonic wave. A new HIFU transducer has been developed, which uses standing waves generated in a spherical cavity with open ends and break the diffraction limit to achieve subwavelength focusing region.
METHODS In order to describe the acoustic field, a finite element model is developed to numerically study the acoustic field generated from the spherical cavity transducer assembly and the experiment was setup to measure the frequency dependence of the acoustic field generated by this spherical cavity transducer.
RESULTS Our theoretical and experimental results demonstrate that in its resonant modes, the focusing zone is smaller while the focusing gain of sound pressure ishigher.
CONCLUSIONS These results indicate that the focal zone of the acoustic field inside a spherical cavity with open ends is compressed to a sub-wavelength level while the intensity of sound pressure in the focal region significantly increases.
P18 Non-invasive therapeutic method for brain disease using TFUS system assisted by numerical simulation
Yohei Kobayashi1, Takashi Azuma2, 1, Tatsuya Umeda3, Tomomichi Oya3, Masashi Koizumi3, Ryo Suzuki4, Naoto Yamamura1, Kazuo Maruyama4, Kazuhiko Seki3, Shu Takagi1
1Bioengineering Dept., The University of Tokyo, Tokyo, Japan; 2Faculty of Medicine, The University of Tokyo, Tokyo, Japan; 3National Center of Neurology andPsychiatry, Kodiara-shi, Tokyo, Japan; 4Teikyo University, Tokyo, Japan
Correspondence: Yohei Kobayashi
OBJECTIVES tFUS (transcranial focused ultrasound) has a great potential for non-invasive therapy for brain disease. The purpose of this research is to apply tFUS with microbubble for BBB opening for DDS and stimulation of red nucleus for motion trigger. BBB opening is the technique to enhance the permeability of blood brain barrier for efficient drug delivery. On the other hand, stimulation of red nucleus which exists in deep area of brain is said to be effective against rehabilitation from cerebralinfarction. For investigating these therapy, we conduct the experiment using macaque monkey which is closer to the human. In either case major issues concerning application of tFUS for brain therapy is focal displacement due to reflection and refraction through the skull. In this research we develop the focal controlling method with array transducer and simulation of ultrasound propagation utilizing CT data of macaque monkey.
METHODS Array transducer can control the focal point by adjusting phase of each element. Phase delay of each element can be decided by time reversal method using simulation. At first the sound source is set at the target point at the simulation model constructed by monkey's CT data and the ultrasound emitted and propagates to the array transducer through the skull. Next the received signals are reversed and emitted from the array transducer to the target, which focus the ultrasound on the target correctly. Simulation solves the basic equation of continuum mechanics by FDTD method. And it analyzes the ultrasound propagation by treating the medium as the mixture of water and bone. In order to model the complicated living body tissues Hounsfield unit of CT images is translated to the volume fraction of bone. The density and sound speed of each voxel is calculated by the volume fraction. It allows to analyze very large scale calculation rapidly.
RESULTS To investigate the effect of phase controlling the simulation using actual macaque monkey's CT data is conducted. Figure 1 is simulation results and each image shows the pressure distribution surrounding the target point. Intensity of pressure is normalized by maximum value of focal point. (a) shows the case of only watermedium and (b), (c) show the result under existence of bone without control and with control respectively. The focusing with control is improved compared to focusing without control. Figure 2 shows the result of 3 different ch number of array transducer. Compared with 16ch, 64ch has better focusing but there is no large difference between 64ch and 128ch.
CONCLUSIONS Simulation result suggests that the phase controlling can work effectively. And it is also founded that by comparing the result of 3 different number ofch, 64ch is enough to control the focal point. In the future in order to verify the simulation result we are going to compare it with experimental measurement. Then parameters and modeling method of simulation are reconsidered for the experiment using macaque monkey.
P19 Evaluation of ambient pressure using sub-harmonic response of microbubbles sonicated with chirp pulses
Zhiyang Jin, Siyu Liu, Xiasheng Guo, Juan Tu, Dong Zhang
Nanjing University, Nanjing, China
Correspondence: Zhiyang Jin
OBJECTIVES The sub-harmonic signal generated by ultrasound contrast agents' stable cavitation has been proven to be a potentially effective and efficient cue for noninvasive blood pressure measurement. In this work, an improved ambient pressure evaluation method is proposed to enhance the sub-harmonic responses of microbubbles so that a more sensitive and accurate pressure measurement could be achieved.
METHODS Chirp signals, namely, linear frequency-modulated signals, are combined with microbubble sub-harmonics in this work. Both simulations and experiments are conducted to illustrate the advantage of chirp excitation in ambient pressure evaluation by comparisons with conventional sinusoidal excitation. Dependence of subharmonic response on chirp parameters, namely, acoustic pressure, central frequency, bandwidth and pulse length, are also studied for optimization of sub-harmonic responses under chirp sonication. All the simulations are based on Marmottant model, supposing microbubbles have a Gaussian size distribution. Commercially availableSonoVue microbubbles (Bracco Diagnostics, Geneva, Switzerland) were used for the experimental measurements and the experimental setup is illustrated in Fig. 1 uploaded.
RESULTS Sub-harmonic enhancement by chirp excitation: SonoVue microbubbles are driven by sinusoidal and chirp excitation sharing the same driving pressureamplitude and pulse length at Pov = 0 kPa (specifically, ambient pressure of 1 atm). The sinusoidal wave frequency and the central frequency of the chirp excitation werefs= fc = 3.5 MHz, and the chirp signal bandwidth was Δf = 0.4 MHz. A significant increase of 5.1 dB in the sub-harmonic component can be observed in the chirp excitation case. As the ambient pressure increases, the measured sub-harmonic responses induced by chirp excitation reduce more violently than sinusoidal case, providing better sensitivity in ambient pressure measurement. All the experimental results agree well with the simulations. Dependence of sub-harmonic response on driving acoustic pressure: In a similar setup with the former one, the amplitudes of sub-harmonic responses grow with increasing acoustic pressure for both chirp and sinusoidal excitations and this growth would reach a saturation level when acoustic pressure exceeds a specific threshold.The experimental results agree with simulations when the driving pressure is less than 300 kPa, but the saturation amplitudes of sub-harmonic responses for both excitations after that are much lower than the simulated results. When the driving pressure is greater than 100 kPa and less than 300 kPa, the sub-harmonic amplitudes excited by chirp signals are always 5-10 dB higher than those excited by sinusoidal signals. The stable cavitation threshold for chirp excitation is also observed to be much lower than for sinusoidal excitation. Optimization: As the bandwidth of chirp signal increase, the sub-harmonic amplitudes changes more greatly when the ambient pressure changes. This indicates that the wider bandwidth could offer a better sensitivity in ambient pressure evaluation by exciting a wider size range of microbubbles. However, bandwidths over 22.8% were not investigated because of the overlap effect wider bandwidths may bring. The studies on chirp pulse length indicates that the measured sub-harmonic responses increase with longer pulse length. The inherent reason for this behavior is that each individual microbubble may take a few cycles to reach a steady state when a strong non-linear effect is observed.
CONCLUSIONS The sub-harmonic waves produced by stable cavitation of bubbles provides the feasibility of enhanced blood pressure measurement. Due the non-negligible size distribution of commercial ultrasound contrast agent microbubbles, chirp signals rather than sinusoidal signals are applied in this article to excite a wider size range of microbubbles. Chirp ultrasound has been theoretically and experimentally verified to effectively enhance both the amplitude of sub-harmonic response and its sensitivity to ambient pressure, thus it overweighs conventional sinusoidal signals in pressure measurement. Wider bandwidths and longer pulse lengths for chirp excitation also prove to realize an optimized pressure evaluation routine. Further potential development of the proposed method will require enhancement of bubble dynamics models and improved microbubble fabrication techniques so that this method could work better for non-invasive blood pressure measurement applications.
P20 Development of a focused ultrasound device for skin ablation
Meng-Hung Tsai2, Li-Chen Chiu1, Win-Li Lin2, Gin-Shin Chen1
1Institute of Biomedical Engineering and Nanomedicine, National Health Research Institutes; 2Institute of Biomedical Engineering, NationalTaiwan University
Correspondence: Meng-Hung Tsai
OBJECTIVES Focused ultrasound can concentrate acoustic power on the target tissues like subcutaneous fat and superficial muscular aponeurotic system to generate a steep temperature elevation, leading to collagen denaturation, contraction and remodeling. In the study, a single-element focused ultrasound transducer integrated with an automatic motion system was developed for multi-point ablation in the skin.
METHODS The transducer was made of 1-3 piezocomposite materials with a diameter of 10 mm and a radius of curvature of 17 mm (Fig. 1). The operation frequency was 5MHz. The electroacoustic conversion efficiency and focal zone were measured after electrical impedance matching. The effectiveness of the device was evaluated by the ablation experiments of phantom, ex-vivo and in vivo rat model.
RESULTS The efficiency of the transducer was 43.9±2.6%. The focal depth and focal width were 7.2 and 0.7 mm, respectively. With the ultrasonic parameters of electrical power of 10 W for 1 s, the lesions were formed in the 52°C thermo-sensitive hydrogel phantom (Fig. 2). Ex vivo and in vivo studies showed that the transducer could produce a hot spot to noninvasively cause superficial skin necrosis as the electrical power and time of ultrasonic sonication were in a range of 6-9 W and 2 s.
CONCLUSIONS A relatively high-frequency focused ultrasound device has been developed for skin ablation. In vitro and animal studies have verified the efficacy ofthe ultrasonic device (Fig. 3).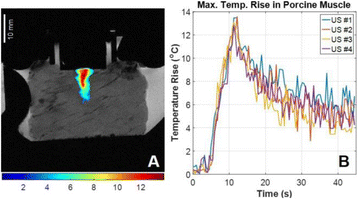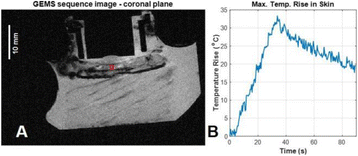 P21 Low intensity pulsed ultrasound stimulates hair follicle cells in 3D culture
Noboru Sasaki, Mitsuyoshi Takiguchi
Hokkaido University, Sapporo, Japan
Correspondence: Noboru Sasaki
OBJECTIVES Low intensity pulsed ultrasound (LIPUS) has been known to activate protein synthesis, DNA synthesis and cell proliferation in several different types of cells. This proof of concept study evaluated whether LIPUS stimulates proliferation of hair follicle cells in 3D culture.
METHODS The 3D culture was composed of three layers. In the top layer, Human Follicle Dermal Papilla cells (HFDPC; PromoCell) were embedded into Matrigel (Corning). The middle layer consisted of only Matrigel. In the bottom layer, Human Hair Outer Root Sheath cells (HHORSC; ScienCell) were embedded into Matigel.Low intensity pulsed ultrasound was exposed to cells from above the 3D culture. Ultrasound parameters are as follows; 1 MHz center frequency, 500 pulses, 1 kHz PRF (i.e. the duty factor was 50%), Isata 90 mW/cm2. After ultrasound exposure, cells in the 3D culture were stained by Calcein-AM and observed by a fluorescent microscopy.
RESULTS Both HFDPC and HHORSC were increased by single exposure of LIPUS. Moreover, HFDPC grew upward, i.e. from the bottom layer to the top layer.
CONCLUSIONS This study showed the feasibility of LIPUS for stimulating the proliferation of hair follicle cells. Further in depth study may assess mechanisms of thestimulation and optimize ultrasound parameters.
P22 MR thermometry of a novel focused ultrasound application in post-mortem skin
Ziqi Wu1, Luis Hernandez-Garcia2
1Access Business Group, Grand Rapids, Michigan, USA; 2Biomedical Engineering, University of Michigan, Ann Arbor, Michigan, USA
OBJECTIVES Intense focused ultrasound has been introduced in past years for non-invasive anti-aging facial treatment. By creating micro-necrosis in dermalor superficial muscular aponeurotic system (SMAS), wound healing process can be triggered followed by promotion of fibroblasts activity and collagenproduction. Recent research showed that repeated mild application of focused ultrasound energy in the skin with lower acoustic intensity also provided clinical benefits. Temperature rise generated inside the skin using this technique is hypothesized as the mechanism of action, and the estimation of temperature within the targeted region is important for the application efficacy and safety. In this study, we demonstrated that MR thermometry can be used to measure the 2Dtemperature changes generated by a novel focused ultrasound skin applicator with fine spatiotemporal resolutions in post-mortem skin.
METHODS A MR compatible prototype transducer was constructed (Access Business Group, USA) using a partial cylindrical ceramic element and a plastic waveguide. The focal distance was confirmed to be 4 mm in water by Schlieren imaging and the -6dB focal region was measured to be 1 mm in width and 20mm in length using a scanning hydrophone system. The maximum rarefraction pressure was less than 1 MPa while the spatial-peak pulse-average intensity was less than 30 W/cm2. The transducer was driven with a function generator and an amplifier at a center frequency of 4.5 MHz with 2.8 W average acoustic power. Pulsed ultrasound (400 ms) was generated with a duty cycle of 89% and total exposure time varied from 7 to 30 seconds. A 7T MR scanner (AgilentTechnologies, Walnut Creek, CA) was used to image porcine samples for repeatability of MR thermometry and followed by imaging the post-mortem skin. Highresolution MR images were acquired with multislice gradient-echo sequence (TR/TE = 20/4 ms, flip angle = 20, voxel size = 0.47 x 0.47 x 2 mm) at the beginning and end of the experiment while gradient echo EPI sequence (TR/TE = 400/11.32 ms, triple shots, voxel size = 0.42 x 0.83 x 1 mm) were performed before, during, and after ultrasound exposure. The ultrasound transducer and the MRI scanner were synchronized via TTL pulses, such that the EPI images were collected between ultrasound bursts. Spatiotemporal temperature changes were computed using proton resonant frequency shift relationship from the MR phase images. Finally, skin samples were stored in 10% formalin, fixed in paraffin, sliced, and stained with H&E and masson's trichrome to investigate thermal damage on skin cells.
RESULTS The reconstructed temperature images in the coronal plane across the ultrasound beam width showed the best image quality (Fig. 1) whereas the sagittal plane images along the beam length were poor due to magnetic field inhomogeneity. In the porcine muscle, maximum temperature rise of 13.2 ± 0.3 °Coccurred inside the focal region and the MR thermometry results were repeatable with four subsequent ultrasound exposures. Transient changes were also observed on MR magnitude images. In the post mortem skin, 8 seconds ultrasound exposure generated temperature rise of 17.9 °C whereas 30 seconds exposure caused 33.3 °C temperature increase (Fig. 2). The maximum temperature rise occurred at 2 mm from the transducer surface into the dermis. No permanent histological cell damage was seen for shorter ultrasound exposure whereas necrosis was observed with longer ultrasound exposure.
CONCLUSIONS Using gradient echo EPI sequence, MR can measure the spatiotemporal temperature changes induced by a novel ultrasound skin applicator inpost-mortem skin and provide potential safety temperature or thermal dose threshold for focused ultrasound dermatological applications. (A) Reconstructed temperature maps based on PRF shift superimposed with high resolution gem image; (B) Traces of the maximum temperature.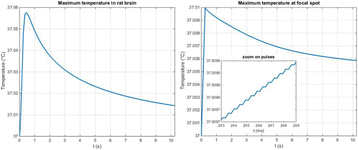 P23 Ultrasound-mediated transdermal delivery of hyaluronic acid into skin
Yi Yun
VITA-Sound Tech, USA
Transdermal drug delivery (TDD) can effectively bypass the first-pass effect, which can be valuable in cosmetic industry. In our work, ultrasound-facilitated TDD on fresh porcine skin was studied in various conditions of acoustic parameters. The delivery of fluorescent nanoparticles and high molecular weight hyaluronic acid (HA) in the skin samples was observed by laser confocal microscopy and ultraviolet spectrometry, respectively. The results showed that, with the application of ultrasound exposures, the permeability of the skin to these markers (e.g., their penetration depth and concentration) could be obviously raised above its passive diffusion permeability. Moreover, ultrasound-facilitated TDD was also tested with/without the presence of ultrasound contrast agents (UCAs). When the ultrasound was applied without UCAs, low ultrasound frequency will give better drug delivery effect than high frequency, but the penetration depth was in a less level around 200 μm. However, with the help of ultrasound-induced microbubble cavitation effect, both the penetration depth and concentration in the skin were significantly enhanced even more. The best ultrasound-facilitated TDD could be achieved with a drug penetration depth of over 600 μm, and the penetration concentrations of fluorescent nanoparticles and HA increased up to about 4-5 folds. In order to get better understanding of ultrasound-facilitated TDD, scanning electron microscopy was used to examine the surface morphology of skin samples, which showed that the skin structure changed greatly under the treatment of ultrasound and UCA. The present work suggests that, for TDD applications (e.g., nanoparticle drug carriers, transdermal patches and cosmetics) in cosmetic industry, protocols and methods presented had shown us the potentially attractive application for moisture and treatment of Skin Deapth.
P24 Comparative study on ultrasonic monitoring of pHIFU and cHIFU peripheral ablation mode
Wen Jing
Chongqing Medical University, Chongqing, China
OBJECTIVES To investigate the feasibility of Ultrasonic monitoring on PHIFU and CHIFU peripheral ablation mode.
METHODS 60 cases ox-liver tissues were divided into group A (PHIFU, DC=15%, n=30) and group B(CHIFU,DC=100%,n=30).Under the guidance of B mode ultrasound, each group was performed with peripheral ablation, during and after the ablation, capture images of every single line and layer related to the target tissue, and then analyze the gray scale change. After the whole tissue peripheral ablation, slice the target and observe its damage situation.
RESULTS In the course of peripheral ablation, both groups were seen instant echo enhancement in the irradiated areas, with time varying, the Hyperecho were finally replaced by hypoecho in group A and the tissues were presented liquefaction necrosis, while linear Hyperecho were still found in group B and tissues were presented coagulation necrosis. After peripheral ablation, a cyclic hypo-echo were observed around the target and the gray scale of the internally areas were slightly changed and tissue observing nearly showed damaged. While in group B, the instant Ultrasonic monitoring images were not agreed with the form of the tissue damage situation for the entire target were presented time depended strong echo change, and the areas where there is actually coagulation necrosis were partial hypoecho or medium echo.
CONCLUSIONS The tissue damage character, ultrasonogram and gray scale change were all varied between PHIFU and CHIFU peripheral ablation mode. It is possible to apply Ultrasonic monitoring while performing peripheral ablation mode, but there is still limitation.
P25 Experimental study of the effect of the target blood vessels angled with acoustic axis on the surface ablation of pHIFU
Yang S. Ying, Zou Jianzhong
Imaging and Nuclear Medicine, Institute of biomedical engineering, Yuzhong district, Chongqing, China
Correspondence: Yang S. Ying
OBJECTIVES To explore the effect of the target blood vessels angled with acoustic axis on the formation of the around coagulation necrosis under the model of the surface ablation of PHIFU with the same conditions of irradiation dose, To adjust the HIFU treatment model has certain guiding significance.
METHODS Embedded the rabbit thoracic aorta (diameter was 4.25±0.79 mm) into egg white body model and divided into 3 groups by the blood vessels Angled 0 °,45°,90 °with acoustic axis.The egg white body model were exposed to pHIFU with 200-300 w acoustic power,100Hz pulse recurrence frequency(PRF),50% dutycycles.The surface ablation size is 30 * 30 * 30 mm3,line scanning, Linear speed: 3 mm/s;Line length: 30 mm; line scanning time interval: 1.5 min;Layer spacing 2 mmand 16 layers in total.In the process of irradiation ultrasonographic observations and temperature measurement; After the irradiation, cut body model to observe theirradiation damage.
RESULTS In the process of Irradiation, near the acoustic source side of the target blood vessels Angled with acoustic axis, the temperature curve shown as: increase fast, long duration and falling fast and far from the acoustic source side one is relatively slow, short duration, decreased slower. And the ultrasonographic performance that far from the acoustic source side is low echo immediately, gradually enhanced, after 3 min the gray level change is not obvious and near the acoustic source side is immediatestrong echo, gradually weakened and after 3 min the gray does not change significantly.After irradiation, cut down the egg white body models,observed that far from theacoustic source side of the blood vessel Angled 45 °, 90° with acoustic axis were no white coagulation necrosis formed. And the 0°one coagulation necrosis around the blood vessels was narrowed.
CONCLUSIONS Adopted the surface ablation model, the existence of the target blood vessels angled with acoustic axis can affects its surrounding coagulation necrosisformation. The target blood vessels Angled 0 °with acoustic axis can narrowed the coagulation necrosis arround the vessels. And far from the acoustic source side of theblood vessels Angled 45 °,90 °could not formed the coagulation necrosis. And in the process of Irradiation, the change of the gray-scale ultrasonography could judge thedamage formation around the blood vessels to a certain extent.
P26 Concentration of MSNC-PFP influence surface models in high-intensity focused ultrasound ablation of ex vitro bovine liver
Ding Xiaoya, Dazhao Ma, Wen Jing, Qi Wang, Jianzhong Zou
Chongqing medical university, Chongqing, China
Correspondence: Ding Xiaoya
OBJECTIVES To Discusse the influence of perfluoropentane drops-encapsulated mesoporous silica nanocapsules (MSNc-PFP) injected into the melting region withthe surface ablation of HIFU in vitro bovine liver.
METHODS Ox-liver tissues were randomly divided into 5 groups: PBS blank control group, 0.25 mg/ml group, 0.5 mg/ml group, 1 mg/ml group, 2 mg/ml group according to the concentration of MSNc-PFP, melting line isometric injection five points, measured 100 uL. Each group was surface ablationed that the edge internal were not included with the same dose of HIFU energy after rejection.
RESULTS 1 mg/ml group, 2 mg/ml group, the high-level echo of synergistic agent in the injection area was receding after injection; After HIFU irradiation, regional gray values were heighten and the scope was broadening changing with the concentration of synergist increased. Each group can form a complete coagulation necrosisexcept the control group. And the higher the synergistic agent concentration used, the width and the ablation range of oagulation necrosis were greater. 2 mg/ml group showed obvious thermal damage peripheral ablation region.
CONCLUSIONS Concentration of 1 mg/ml of MSNc-PFP had a good effect on the surface models of synergistic HIFU ablation.
P27 Effects of subatmospheric pressure and dissolved oxygen concentration on the generation of lesions in ex vivo bovine livers by HIFU
Min He, Zhiqiang Zhong, Xiaobo Gong, Faqi Li, Deping Zeng, Zhibiao Wang
College of Biomedical Engineering, Chongqing Medical University, Chongqing, China
Correspondence: Min He
OBJECTIVES This study was aim to investigate the effects of subatmospheric pressure and dissolved oxygen concentration on the morphology and size of lesionsgenerated by HIFU in ex vivo bovine liver.
METHODS All HIFU experiments were conducted in a stainless chamber fulfilled with degassed water. A 1MHz HIFU transducer was used to generate the US exposureof 11700W/cm2 which was acutely cavitation under atmospheric pressure. The dissolved oxygen concentration (DOC) of degassed water were divided into three groups: 1.0 mg/L, 1.5 mg/L and 2.0 mg/L respectively. The ex vivo bovine livers were exposing 2 seconds per time under two ambient pressure of atmospheric pressure and subatmospheric pressure. B mode US monitoring the strong echo signal before and after HIFU exposing. A passive cavitation test system (PCD) test the acousticcavitation signal in the process of exposing.
RESULTS 1. The broadband noise of atmospheric pressure and subatmospheric pressure under the same dissolved oxygen concentration shows that cavitation was weaker under subatmospheric pressure than that under atmospheric pressure.2. The variation of difference of gray level value between before and after HIFU exposing on the B-scan image is increasing with the increase of dissolved oxygen concentration. Under atmospheric pressure, the difference of gray level value is larger than that under subatmopheric pressure.3. Under atmospheric pressure, the lesions are from tadpole shape to elliptical as the dissolved oxygen concentration decreased. But under subatmopheric pressure, thelesions are all elliptical. The size of lesions is increasing with the increase of dissolved oxygen concentration. Under the same dissolved oxygen concentration, the size oflesions is larger under atmospheric pressure than that of subatmospheric pressure.
CONCLUSIONS This study investigated the effects of subatmospheric pressure and dissolved oxygen concentration on the generation of lesions in ex vivo bovine liversby HIFU. The followings were clarified in the experiment.1. The reduce of dissolved oxygen concentration could decrease the volume of lesions generated by HIFU.2. Subatmospheric pressure could restrain the cavitation, thus reshape the lesions to elliptical and smaller the size of lesion in focus.
P28 The effect of phased-hifu with discontinuous operating mode on coagulative necrosis region
Xiongfei Qu, Guofeng Shen, Nan Wu, Yazhu Chen
School of Biomedical Engineering, Shanghai Jiao Tong University, Shanghai, China
Correspondence: Xiongfei Qu
OBJECTIVES In the previous experiments, we noticed that Phased-HIFU with discontinuous operating mode (eg. 2s heating following with a 1s cooling, and repeating) produced shorter and thicker coagulative necrosis region in ex vivo porcine muscle, compared with slender spindle like region in continuous operating mode. The aim of this study was to demonstrate the mechanism and influence of this method on tissue ablation.
METHODS In this study, we investigated the influence of discontinuous operating mode on tissue ablation. Three different treatment procedures in 4 repeat cycle (each for 2.35s) were simulated using a DFDT method: (1) Continuous heating with constant 200 watts of acoustic power; (2)50% duty ratio (1.175s heating in a cycle) heating with 200 watts of acoustic power; (3)50% duty ratio heating with 400 watts of acoustic power. Then the ex vivo porcine muscle and tissue-mimicking phantom (NIPAMbased hydrogel phantom with cloud point temperatures at 52°C) heating experiments were performed in procedures (1) and (3), to investigate the shape of coagulative necrosis region and temperature above 52°C, respectively.
RESULTS The simulation showed that the short rod-like 240EM region of the discontinuous operating mode was shorter, thicker and larger, compared with slender spindle like 240EM region of continuous operating mode. However, the gradient of thermal dose in 240EM region boundary of discontinuous operating mode was much smaller, which may cause the instability of ablation border. These two simulation results were observed in the ex vivo porcine muscle and tissue-mimicking phantom experiments.
CONCLUSIONS The discontinuous operating mode can produce a larger short rod-like coagulative necrosis region, therefore may reduce the number of treatment shotsand improve the efficiency of treatment. However, it reduces the gradient of thermal dose in ablation boundary, therefore may reduce the stability of coagulative necrosis region.
P29 Short-term and long-term efficacy of ultrasound ablation for diffuse and focal adenomyosis
Yujie Feng, Jinyun Chen
College of Biomedical Engineering, Chongqing Medical University, Chongqing, China
Correspondence: Yujie Feng
OBJECTIVES To compare the short-term and long-term efficacy of HIFU in treatment of diffuse and focal adenomyosis.
METHODS A total of 308 patients with adenomyosis who accepted HIFU ablation were collected. According to preprocedural MRI, the patients were divided into diffuse and focal group. The non-perfused volume ratio (NPVR) and the incidence of ablation were calculated. Preprocedural and postprocedural situation of dysmenorrhea and menorrhagia were evaluated.
RESULTS Effective follow-up were performed in 297 cases. The follow-up time was 1—50 months. There were 177 cases in diffuse group, while 120 cases in focalgroup. The incidence of ablation among 297 patients was 99.33% (295/297). The NPVR of diffuse and focal group were ([26.00±13.36] %) and ([44.32±19.93] %), respectively. The dysmenorrhea and menorrhagia score of post-procedure were significantly lower than those of pre-procedure in two groups (both P<0.05). The total remission rate of dysmenorrhea in 3, 6, 12, 24 and 36 months after ablation were 92.96% (264/284), 86.18% (237/275), 73.51% (197/268),60.71%(136/224), 46.83% (59/126), respectively. The remission rate of dysmenorrhea of focal group was higher than that of diffuse group in each follow-up period, while significant differences were observed in 6, 24 and 36 months (P<0.05). The total remission rate of menorrhagia in 3, 6, 12, 24 and 36 months after ablationwere 87.38% (187/214), 83.09% (172/207), 68.63% (140/204), 63.64% (105/165), 45.92% (45/98), respectively. The remission rate of menorrhagia of focal group washigher than that of diffuse group in each follow-up period, while no significant difference was observed between two groups (all P>0.05).
CONCLUSIONS HIFU is significant effective for adenomyosis, the short-term efficacy of focal and diffuse type are familiar, while the long-term efficacy of focal typeis better than that of diffuse type.
P30 Ultrasound-guided versus mr-guided high intensity focused ultrasound for ablation of uterine fibroids by ultrasonic contrast agent: treatment efficacy, safety and efficiency
Yi Wang, Yonghua Xu
Chongqing Medical University, The Institute of Ultrasound Engineering in Medicine, Chongqing, China
Correspondence: Yi Wang
OBJECTIVES The time efficiency and sonication energy efficiency of treatment and safety were compared between MR-guided High-Intensity Focused Ultrasound (MRgHIFU) and Ultrasound-guided High Intensity Focused Ultrasound (USgHIFU) for complete ablation of T2 hypointense fibroids.
METHODS The treatment data and sonication parameters from 13 uterine fibroids in 10 patients treated with MRgHIFU and 28 uterine fibroids in 22 patients treated with USgHIFU were analyzed. All of the pre-treatment fibroids were hypointense signal in T2 weighted imaging and completely ablated by using MRgHIFU orUSgHIFU at one session treatment. The volume of the treated fibroid and the non-perfused volume (NPV) was calculated in contrast enhance MRI (CE-MRI), andcomplete ablation of fibroids is defined as non-perfusion region covering all volume of the treated fibroid immediately following the procedure. The treatment and sonication time, the EEF and NPV ratios were compared between MRgHIFU and USgHIFU, while the adverse events and complications were also assessed.
RESULTS The percentage rates of the completely ablated fibroids in the MRgHIFU and USgHIFU were 29.5% and 41.2%, respectively. The treatment time was174.5±42.2 minutes and 114.4±39.2 minutes, the sonication time was 24.7±9.0 minutes and 19.4±6.8 minutes, the sonication power was 310.2±62.5W and 391.6±16.6W, the sonication energy was 483.0±248.2 KJ and 463.2±156.4KJ, EEF was 5.1±3.0 KJ/cm3 and 6.8±5.2 KJ/cm3, and the mean treatment speed was 42.2±25.6 cm3/h and70.9±41.9 cm3/h in the MRgHIFU and USgHIFU treatment for complete ablation of fibroids, respectively. There was a negative linear correlation between the EEF andthe NPV of fibroids, and a positive linear correlation between the treatment speed and the NPV of fibroids in the both groups (P<0.05). There was a positive linear correlation between the sonication intensity and the NPV of fibroids in the USgHIFU group (P<0.05) and no correlation in the MRgHIFU group (P>0.05). There was no severe adverse event and major complication in both groups after treatment.
CONCLUSIONS MRgHIFU and USgHIFU both are feasible, safe, and effective with the equivalent energy efficiency for complete ablation of T2 hypointense fibroids;USgHIFU was superior to MRgHIFU in the time efficiency.
P31 Estimation of thermal rise during ultrasonic neurostimulation in rodents: retrospective analysis of five recent studies
Charlotte Constans, Mickael Tanter, Jean-Francois Aubry
Institut Langevin, Paris, France
Correspondence: Charlotte Constans
OBJECTIVES The first ultrasonic neuromodulation studies were conducted with rather high intensity [1] and thermal effects were assumed to be the main cause [2]. More recently, multiple groups have reported successful low intensity focused ultrasound (LIFU) neurostimulation on rodents: movement elicitations [3] [4] [5] [7] or reduction of anesthesia time [6]. Given the low intensities used in most of them, mechanical effects are more prone to induce neuromodulation [4]. The mechanism of neuromodulation is still not fully understood, and a more thorough study of the thermal and mechanical effects is necessary to optimize the parameters for clinical applications. We simulated the thermal rise in 5 rodent studies in order to evaluate its potential impact.
METHODS The acoustic propagation of focused ultrasound was simulated in an entire rat head in order to investigate the pressure amplitude and spatial distribution. The simulations were performed with k-Wave [6], a k-space pseudospectral method-based solver. 3D maps of the skull, brain and tissues were extracted from a rat microcomputed tomography scan. Brain and tissues were assumed to have the same sound-speed and density as water, and the transducer was modeled according to each study's materials. Absorption was taken into account in the skull (2.7dB/cm/MHz) and in the brain (0.21dB/cm/MHz) with a 1.18 power law of frequency. Ultrasound propagate in a cone filled with water before entering the rat head, the geometrical focal point being located about 7mm deep from the surface, inside the brain. For each study, we calculated the pressure at focal spot in water based on each study materials and methods. The simulations were first performed in water and compared to these extracted amplitudes. The peak negative pressure in the rat head was extracted from the simulation and thus takes into account reflections and absorption effects. The thermal code is based on the bio-heat equation without perfusion and metabolic processes. The thermal dose unit is CEM (cumulative equivalent minutes at 43°C).
RESULTS Parameters and results in brain and at the focal spot for all the studies are listed in Table 1. Temperature rise estimated for [3] and [7] are plotted on Figs. 1and 2 respectively for the most heated point in the brain (left) and at the focal spot (right). In study [3], the thermal does not exceed 3.3E-4 CEM in the skull, brain and skin. In study [7], TD reaches 2800 CEM in the skull, 60 CEM in the brain (close to thebone) and 50 CEM in the skin. The thermal dose in the skin is significant but not high enough to induce skin burns.
CONCLUSIONS Our retrospective analysis shows thermal rise ranging from 0.002°C to 9.3°C in the brain. For studies [3-6], corresponding to a frequency range of320kHz to 5MHz and a total sonication time ranging from 80ms to 20min, the maximum temperature elevation in the rodent brain is lower than 0.1°C. Sensitivity to temperature changes was found with a coefficient of 1.1 impulses/s/°C in some neurons [9]. Thus, in the case of study [7], the thermal rise cannot be neglected as apossible cause of neuromodulation.
Acknowledgements
This work was supported by the Bettencourt Schueller Foundation and the "Agence Nationale de la Recherche" under the program "Future Investments" with the reference ANR-10-EQPX-15.
References
[1] Fry et al. "Production of reversible changes in the central nervous system by ultrasound." Science (1958)
[2] Lele et al. "Effects of focused ultrasonic radiation on peripheral nerve, with observations on local heating." Experimental Neurology (1963)
[3] Younan et al. "Influence of the pressure field distribution in transcranial ultrasonic neurostimulation." Medical physics (2013)
[4] Ye et al. "Frequency Dependence of Ultrasound Neurostimulation in the Mouse Brain." Ultrasound in medicine & biology (2016)
[5] Li et al. "Improved Anatomical Specificity of Non-invasive Neuro-stimulation by High Frequency (5 MHz) Ultrasound." Scientific reports (2016).
[6] Yoo et al. "Transcranial focused ultrasound to the thalamus alters anesthesia time in rats." Neuroreport (2011)
[7] Kamimura et al. "Focused ultrasound neuromodulation of cortical and subcortical brain structures using 1.9 MHz." Medical Physics (2016)
[8] B. Cox et al, k-space propagation models for acoustically heterogeneous media: Application to biomedical photoacoustics, J. Acoust. Soc. Am., 2007.
[9] Burgoon et al. "Temperature-sensitive properties of rat suprachiasmatic nucleus neurons." American Journal of Physiology-Regulatory, Integrative and ComparativePhysiology (2001)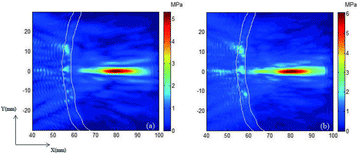 P32 Numerical simulation of the effect of phase transformation on standing waves and transcranial focusing in HIFU
Miaomiao Zeng1, Shihui Chang1, Rui Cao2, Xiqi Jian1
1Biomedical engineering, Tianjin Medical University, Tianjin, China; 2Tianjin University of Science and Technology, Tianjin, China
Correspondence: Miaomiao Zeng
OBJECTIVES Reflections induced by heterogeneous structures and large differences in acoustic impedance between the skull and perienchyma result in undesired standing waves that cause energy loss in the treatment area in high-intensity focused ultrasound (HIFU) transcranial treatment and deposition of excess energy in healthy tissue. The goal of this work is to address these issues.
METHODS The simulations performed in this paper were based on the three dimensional finite difference time domain (FDTD) simulation of acoustic propagation and thermal behavior through the bone windows. The material properties of the skull were derived from 3D reconstructions of high-resolution computed tomography (CT) scans of selected patients. Phase transformation methods were used to reduce the standing wave by randomly changing the phase in time segments.
RESULTS The intensity of the standing wave decreased (Fig. 1). Meanwhile, the sound pressure rose and the rate of temperature rise at focal region increased when using phase transformation. Different bone windows exhibit different optimum excitation frequencies, in the range of 0.6-0.8MHz. The minimum standing wave intensities appeared when the ratio of the phase transformation frequency to the excitation frequency was 0.3 for all bone windows (Fig. 2).
CONCLUSIONS The phase transformation method has been proved to be effective in suppressing standing waves through variety bone windows. The advantage of this method is that it can enhance the energy of focal region and reduce the intensity of standing waves. The optimum excitation frequencies selected for different bone windows were obtained and it was confirmed that the excitation frequency and phase transformation frequency were relevant.
P33 Analysis and investigation of the major parameter effecting transcranial ultrasound phase aberrations: a preliminary study
Nan Wu, Guofeng Shen, Xiongfei Qu, Yazhu Chen
School of Biomedical Engineering, Shanghai Jiao Tong University, Shanghai, China
Correspondence: Nan Wu
OBJECTIVES Focused Ultrasound (FUS) is a noninvasive medical technology used for transcranial therapeutic applications. However, due to the complex acoustic properties of the skull, it is practically hard to obtain a sharp transcranial focus without phase correction. The aim of this research was to analyze and investigate the major parameter of the skull which has the greatest effect on phase aberrations when the ultrasound propagates through the skull. The correction of this parameter may simplify the method of ultrasonic phase correction.
METHODS The numerical model was based on the k-wave simulation environment, which was extensively tested and actually being used to simulate the ultrasound field before. The whole simulation environment was designed in water, and a digitized human skull profile, which was built from CT (computed tomography) images, was placed below the transducer. To investigate how each parameter of the skull effects phase aberrations, density, attenuation, velocity and geometry of the skull were taken into account individually. The wave propagation simulations were performed with one of the skull parameters, hypothesizing the others set to be the parameters of water throughout the simulation process. The benchmark configuration for this research was the spherically curved transducer driven at 700 kHz; the transducer had a curvature radius of 120 mm and a diameter of 90 mm. The focus acquired from different parameters was compared with each other after the simulations.
RESULTS A transducer placed in a homogeneous media (water), without and with the skull were simulated to be comparison groups. The focus of the transducer was shifted and defocused when the skull was placed in the sound field. However, a sharp focus still could be achieved when the density or attenuation of the skull was taken into account. An aberrant focus was generated when the velocity was set to 2850m/s (velocity of the skull). It was interesting to note that, the more velocity vectors penetrate the skull perpendicularly, the better a focus could be obtained.
CONCLUSIONS This research presented a simulation to analyze and investigate the major skull parameter effecting transcranial ultrasound wave phase aberrations. The velocity of skull could be the major parameter on phase aberrations, compared with the density and attenuation. Besides, the more velocity vectors perpendicular to the skull, the less phase aberrations and higher sound pressure could be obtained. A method on making more velocity vectors penetrating the skull perpendicularly that can simplify the correction of ultrasound wave phase will be done in the further research.
P34 Protective effect of ultrasound on brain injury in mice
Feng-Yi Yang, Wei-Shen Su
Department of Biomedical Imaging and Radiological Sciences, National Yang-Ming University, Taipei, Taiwan
Correspondence: Feng-Yi Yang
OBJECTIVES The purpose of this study was to investigate the effects of low-intensity pulsed ultrasound (LIPUS) in mice with traumatic brain injury (TBI).
METHODS Controlled cortical impact (CCI) injury was used as a TBI animal model. Mice subjected to CCI injury were treated with LIPUS daily for a period of 28days. Behavioral assessments (mNSS and rotarod) were performed at day 28 after TBI. Histological examination was performed via cresyl violet staining. Edema regions were monitored by magnetic resonance imaging.
RESULTS Our data showed that functional impairments were significantly improved by LIPUS stimulation at day 28 after TBI. LIPUS significantly preserved brain tissue compared with the non-treated TBI group. Furthermore, LIPUS significantly reduced T2-weighted lesion volume in injured mice compared with the non-treatedTBI group.
CONCLUSIONS In summary, LIPUS stimulation improved long-term behavioral outcomes and attenuated brain tissue damage in mice subjected to TBI. Therefore, transcranial LIPUS stimulation may provide a potential treatment modality for TBI.
P35 Broadband characterization of focused ultrasound transskull transmission
Parker D. O'Brien, Dalong Liu, Emad S. Ebbini
Electrical and Computer Engineering, University of Minnesota--Twin Cities, Richfield, Minnesota, USA
Correspondence: Parker D. O'Brien
OBJECTIVES The future of transcranial Focused Ultrasound (tFUS) for subtherapeutic (neuromodulation) or ablative treatments in the human brain relies on spatially specific therapeutic delivery with quantifiable power control to enable reversible and irreversible treatments. Single frequency transmission signals may not provide adequately defined foci nor minimal foci shift after propagating through the varying complex structures of the skull to target fine neuro-structures within the brain. Broadband transmission is highly likely to provide the most effective method of delivering specialized therapeutic treatments obtainted through its ability to recover distortion and loss from a single frequency with a wide range of available frequencies. This paper presents the broadband transmission characterization of FUS through rat skulls and human skulls ex vivo through various regions of the skulls to understand how different frequencies can be used to refocus distorted or recover lost transmission through the use of multiple frequencies.
METHODS Two dual-mode ultrasound arrays (DMUA) are used to transmit FUS through a series of human and rodent skulls. Both DMUAs are concave spherically focused, linear arrays with radii of curvature specific for the skull model used (r=100mm for human, r=40mm for rat) (Imasonic, France). Planar acoustic pressure measurements using needle hydrophones (Onda Corp, Sunnyvale, CA) were performed in degassed water with and without skull samples present (Fig. 1). Field scans were performed in prefocal and focal planes on a finely sampled grid with sub-wavelength spacing. Figure 1 shows the setup using a human skull in the water bath with the 600-micron hydrophone and DMUA (100-mm ROC) operating in the 0.7 - 2.5 MHz frequency range. Total power was estimated by integrating the square intensity (from hydrophone measurements). In addition, the focal plane measurements were back propagated to the interior of the skull to predict the shape of the acousticwavefront transmitted through the skull. Pre-focal field scans were performed to validate the backpropagation computational models between the focal plane and prefocal plane scans. Imaging distortion was characterized through a grid of single-point hydrophone measurements of synthetic aperture (SA) and single-transmit-focus(STF) imaging for the rat skulls with the 40-mm DMUA (operating bandwidth of 2.2 - 4.6 MHz). For all experiments, a range of frequencies relative to the human and ratmodel were chosen to accomplish a thorough broadband characterization for all relevant frequencies (Human: 1.00,1.35,1.70,2.10 MHz; Rat: 1.80, 2.50,3.20,3.70,4.20MHz).
RESULTS The hydrophone scans and backpropagation provide a thorough depiction of the transmission of focused ultrasound from the interior of the skull to the focalplane. The focal plane shows the distortion and loss of power caused by the skull. Figure 2 shows normalized therapeutic gain plots for the lateral and elevation directions. The hydrophone measured pre-focal planes showed strong agreement with back propagated simulations. As the frequency is increased, the distortion and attenuation increases. Figure 2 shows the back propagation results for a single frequency of 3.2 MHz. When analyzed as a whole frequency set, they show sections of the skull having different frequency propagation characteristics. Complex skull-bone structures and suture lines increase focal distortion and decrease total powertransmission. Contiguous regions display greater transmission with decreased distortion and foci shifting. Figure 3 shows the bregma suture line (Plane 1) causes stronger distortions than transmission regions between the bregma and lambda suture lines. The grid of points behind the skull show the distortion is not constant throughout thebrain. These distortions are dependent upon both frequency and the region of the skull the beam is traveling through to get to the respective imaging pixel. These results point towards creating a pre-treatment calculation of the effectiveness of a successful therapeutic delivery.
CONCLUSIONS The results demonstrate the feasibility of DMUA imaging (both SA and STF) to characterize the transmission loss through the skull as can be seen from the general agreement with the hydrophone estimates (Fig. 3). The results also demonstrate that a relatively wide transmission bandwidth in both rodent and human skulls. Based on these results, it would be possible to transmit broadband tFUS beams that can be designed to minimize the focal spot and improve the specificity of both ablative and subtherapeutic (neuromodulation) tFUS beams.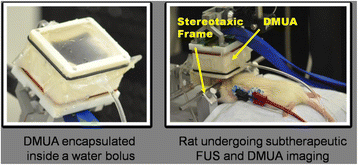 P36 Real-time spatiotemporal control of transcranial focused ultrasound in vivo
Dalong Liu2,1, Emad S. Ebbini1
1Electrical and Computer Engineering, University of Minnesota, Minneapolis, Minnesota, USA; 2Siemens, Seattle, Washington, USA
Correspondence: Dalong Liu
OBJECTIVES Transcranial focused ultrasound (tFUS) has been receiving increasing attention by numerous research groups worldwide. It is being investigated as a potential noninvasive treatment modality for tumor ablation, drug delivery through blood-brain barrier opening, Parkinson disease, etc. This renewed interest in tFUS canbe credited to advances in diagnostic imaging and image-guidance modalities, especially MRI. The distortion of tFUS beam through the skull continues to be a major challenge to the ultimate goal of reliably localizing and controlling the therapeutic tFUS dose to meet the demands of precision therapy of neurological disorders. The goal of this study is to establish the feasibility of precise real-time spatiotemporal control of tFUS energy application in a rat model in vivo.
METHODS The 3.5-MHz dual-mode ultrasound array (DMUA) prototype was used to deliver tFUS to anesthetized animals under IACUC-approved protocol. In each experiment, the animal was positioned prone on a stereotaxic unit with the head shaved and hair removed using depilatory cream to allow for good coupling with theDMUA through its water bolus (Fig. 1). A 3D scan of the skull was performed by mechanically translating the DMUA prototype using a 3-axis motor (caudal-to-rostral). This scan was performed to identify the lambda and bregma suture lines, which were used a a reference for the treatment planes. The DMUA system provided a 3Drender interface to allow the visualization of these markers upon the completion of the 3D scan and before starting the tFUS application in selected planes (based on thetarget circuitry for a given application.) All treatment planes were marked with respect to the bregma (e.g. bregma-2mm). Once the DMUA imaging/treatment slice was aligned with the desired treatment plane, imaging was performed before, during and after the application of the tFUS dose. Our system allowed for a full range of thermal and nonthermal control of tFUS by controlling the duty cycle. Spatial control of the tFUS beam was provided by precision refocusing using a multichannel arbitrary waveform generation driver. In addition, amplitude modulation of tFUS on a frame-by frame basis (up to 500 fps) was achieved using a closed-loop control system basedon DMUA feedback. For the purposes of this paper, we describe the spatiotemporal control of subtherapeutic tFUS beams for thermal therapy. A typical tFUS shot wasbetween 4 - 15 seconds with initial exposure of approximately 400 W/cm2 in situ, designed to reach the temperature set point in ~0.5 sec. Ultrasound thermography basedon DMUA beamformed echo data from the target region was used for feedback. A PID controller was employed to adjust the tFUS intensity to maintain the temperature at the set point. All animals were survived for 3 - 5 days after tFUS application and observed for any abnormal behavior or adverse reaction. Histological evaluation was performed to determine whether the delivered tFUS dose produced a BBB opening. For some animals, we extracted the skull and performed in vitro transskull field mapping experiments to characterize the actual distortion to the tFUS beam in different planes with respect to bregma.
RESULTS All animals that underwent the subtherapeutic tFUS applications described above (over 30 Sprague Dawley rats 275 - 475 gm, male and female) have survived the procedure and no adverse events were recorded. Figure 2 shows an example of the rendering of the 3D imaging data using the DMUA render engine. Onecan see the C-mode view with the lambda and bregma suture lines clearly visible with a thick arrow pointing to the bregma. The lines show the selected planes for tFUSapplication in a typical experiment. Figure 3 demonstrate the feasibility to visualize the tFUS beam access by rendering the DMUA elements and the skull (to scale) by using the results from the 3D scan. This allows for pre-treatment planning and post-treatment evaluation by bringing computational modeling and DMUA imaging data together in one computational model. Figure 4 shows an example result from a spatiotemporal control of tFUS-induced temperature rise of 4°C for 10 sec using the setup in Fig. 1. The pseudocolor overlay shows the spatial distribution of the heated region and the spatiotemporal map (axial-temporal) shows the localization in the axial direction.
CONCLUSIONS The results shown demonstrate the feasibility of real-time precise spatiotemporal control of tFUS dose application in a temperature control application (e.g. drug-delivery BBB opening), but the DMUA could be easily used to control nonthermal application of tFUS (e.g. neuromodulation). The results also demonstrate the unique advantages of the DMUA approach, where DMUA imaging data provides 3D volumetric rendering of the skull for target localization, pre-treatment planning and post-treatment evaluation. We envision a prescription-tFUS application using DMUA technology.
P37 Focused ultrasound-facilitated AAV-GDNF delivery for neuro-protection and neuro-restoration in Parkinson 's disease mice
Shutao Wang1, Oluyemi Olumolade1, Tara Kugelman1, Vernice Jackson-Lewis2, Maria Eleni Karakatsani1, Serge Przedborski2, and Elisa E. Konofagou1,3
1Department of Biomedical Engineering, Columbia University, New York, NY, USA; 2Department of Neurology, Columbia University, New York, NY, USA; 3Department of Radiology, Columbia University, New York, NY, USA
Correspondence: Shutao Wang
OBJECTIVES Parkinson's disease (PD) is the second most common neurodegenerative disorder affecting millions of patients worldwide. Currently, there is no cure for PD patients and only a few options are available to alleviate symptoms. With advances in gene therapy research, adeno-associated virus (AAV) has the potential to serve as carrier to introduce therapeutic genes to the human body. In contrast to invasive direct brain infusion, focused ultrasound (FUS) in combination with microbubbles has been shown to non-invasively and transiently open the blood-brain barrier (BBB). Here, our goal is to evaluate the potential neuro-protective and neuro-restorative effects of non-invasive AAV-GDNF delivery in a MPTP mouse model.
METHODS The PD mouse model was generated via intraperitoneal injections of MPTP toxin at 30 μg/kg over five consecutive days. Animals were then divided into four groups (n = 7-10 per group): control, FUS only, AAV injection only, and FUS+/AAV+. For the FUS only and FUS+/AAV+ groups, both striatum and substantia nigra were sonicated unilaterally using a single element FUS transducer. For the AAV+/FUS+ group, a 100 μl mixture of AAV-GDNF vectors and polydispersed microbubbles were administered intravenously before sonication. Mice were allowed to survive up to three months' post sonication, which was followed by transcardial perfusion and tissue analysis.
RESULTS Systemically administrated AAV vectors were capable of crossing the opened BBB and viral transduction was observed to be concentrated at the FUS targeted brain regions (i.e. striatum and substantia nigra). The number of dopaminergic neurons at the point of sacrifice for each mouse was quantified by staining for tyrosine hydroxylase (TH) in the substantia nigra regions. As shown in Fig. 1, mice that received a combination of AAV-GDNF and FUS exhibited significantly higher protection to the subsequent MPTP insult. In addition, neurorestoration was observed in AAV+FUS treated mice that was previously dosed with MPTP toxin. The dopaminergic neuron projections on the FUS+/AAV+ hemisphere also had higher density than the contralateral side. Behavioral study was performed 12 weeks after the initial unilateral treatment, where amphetamine-elicited unilateral rotation was observed in mice from the combined (AAV+FUS) treatment group (p < 0.05).
CONCLUSIONS The findings of this study indicate the potential of gene delivery vectors for protecting and restoring the functions of dopaminergic neurons in PD and FUS as a non-invasive methodology for transcranial AAV delivery.
P38 Transcranial focal passive detection and imaging: implementation on a multiple channel transmit/receive ultrasound phased array system
Chih-Hung Tsai, Hsin-Yu Chang, Chung-Han Wang, Hao-Li Liu
Department of Electrical Engineering, Chang Gung University, Taoyuan City, Taiwan
Correspondence: Chih-Hung Tsai
OBJECTIVES Burst-mode focused ultrasound (FUS) exposure combined with microbubbles (MBs) has been shown to induce temporal and local blood-brain barrier (BBB) opening. Contrast-enhanced imaging is now served an indicator to postoperatively confirm the occurrence of BBB opening. Developing a transmit/receive dualmode FUS apparatus has the potential to observe focal position and fulfill implementation of real-time monitoring of the occurrence of BBB opening. This study aims to disclose our recent development in using a self-designed multiple-channel transmit/receive system allow to perform passive cavitation analysis as well as to reconstruct focal beam distribution via passive imaging reconstruction.
METHODS Homemade 256-channel ultrasound phased array driving system was employed to drive a 256-channel FUS transducer to deliver focal transmit energy (fundamental frequency = 500 KHz, diameter = 120 mm, curvature = 100 mm). The transmit pulse was designed to be 0.006 ms of burst length, 2 Hz of pulse repeated frequency (PRF) and 3.56 MPa negative pressure output. Received circuits with the channel number ranging from 16-64 were employed to perform RF signal receiving. During the in-vitro experiments, either a strong needle reflector or microbubble (MB) tube was positioned with the flowed MBs concentrations been controlled, the multiple channel RF signals were received in parallel with the human skull were inserted. Passive cavitation detection was implemented, and passive imaging was reconstructed with the developed phase-corrected passive beamformed algorithm.
RESULTS We demonstrate the feasibility in using this self-designed multiple-channel system to serve as a platform to be operated at dual transmit/receive mode (Fig. 1). Multiple channels of RF data can be received in parallel to reconstruct the passive imaging. The system now can support up to 64-parallel channel receiving for the following signal analysis and passive imaging formation. Point-spread function (PSF) imaging can be reconstructed singly using 16-channel receiving, whereas higher channel provide superior SNR of imaging. The system also demonstrates the capability of the focal passive cavitation detection to real-time trace cavitation activity specifically originating from the focal point. We also demonstrated that the implementation of a filtered phase-correction processing been applied into the PSF reconstruction algorithm can successfully identify the focal ultrasound deposition when penetrating through the skull.
CONCLUSIONS We demonstrated the feasibility of the capability in using a self-built multiple-channel ultrasound transmit/receive system to perform passive imagingand real-time focal PCD. The system and architecture has the potential to be developed to real-time monitor the process of microbubble-facilitated FUS BBB opening process.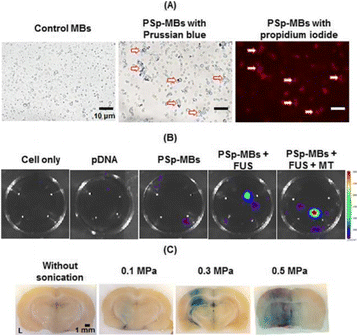 P39 Multiscale Modeling of transcranial focused ultrasound neurostimulation and experimental validation: initial results
Hazael Montanaro1,2, Mehmet S. Özdas2, Esra Neufeld1, Théo Lemaire3, Silvestro Micera3, Mehmet F. Yanik2, Niels Kuster1, 2
1Computational Life Sciences, IT'IS Foundation for Research on Information Technologies in Society, Zurich, Zurich, Switzerland; 2Swiss Federal Institute ofTechnology (ETHZ), Zurich, Switzerland; 3Swiss Federal Institute of Technology (EPFL), Lausanne, Switzerland
Correspondence: Hazael Montanaro
OBJECTIVES Low intensity focused ultrasound (LIFU) has the demonstrated ability of non-invasively stimulating neural activity. This is of high value for therapeutic (stimulation, neuroprosthetics, etc.) and diagnostic (preoperative mapping, etc.) purposes. A multiscale simulation platform for image-based and personalized modeling of transcranial LIFU stimulation should be developed to allow mechanistic studies, hypothesis formulation and testing, device development, and, ultimately, personalized treatment planning, safety, and efficacy assessment. Experimental validation is crucial to establish confidence in and explore the limitations of the modeling.
METHODS The Sim4Life computational life sciences has been extended to: 1) Support full-wave acoustic simulation of transcranial sonication: For that purpose, new functionality to consider CT image-based skull inhomogeneity information (density, speed-of-sound, and attenuation maps) and partly compensate for related focus aberration and defocusing with multi-element transducer steering optimization has been implemented. 2) Allow for neuronal dynamics modeling: The NEURON library for compartmental neuronal dynamics modeling supporting detailed neuromorphology and channel dynamics has been integrated and parallelized simulations featuring large numbers of neurons and neural networks can now be performed. 3) Generate personalized, functionalized head models: Patient image data can be used to generate anatomical geometries by segmentation and/or morphing of presegmented models. CT image data informs on inhomogeneity, DTI image-data can be used for fiber tracking to generate neuronal axon models, and Python tools facilitate the anatomo-physiologically correct placement of cortical pyramidal neuron and deep brain stimulation relevant neurons (STN, GPi, IC). 4) Coupled acoustic and neuronal dynamics modeling: The Plaksin-Shoham-Kimmel (PSK) model of membrane-cavitation induced neurostimulation has been implemented and adapted for future use in combination with the compartmental cell models. Furthermore, coupled electromagnetic neuronal modeling is also supported. An experimental setup involving an acoustic transducer sonicating through a rat skull has been constructed. MicroCT image data has been acquired and the 3D pressure distribution inside the skull has been measured using computer controlled hydrophone scanning.
RESULTS The acoustic solver has been extensively validated previously against numerical and experimental data in homogeneous setups and setups with homogeneous obstacles. The new experimental data allows for the first time successful validation of a setup involving inhomogeneous media using the previously presented Gamma method for uncertainty assessment-based, objective comparison of 3D pressure distributions (Fig. 1).The neuron functionalized anatomical head models have been partly validated by comparing modeling of transcranial electric/magnetic and deep brain stimulation with experimental data from literature.The PSK-model could be simplified without significant impact on the results, thus enabling its integration into 3D, extended, morphological cell models. For that purpose, the previously bidirectional coupling of the electrophysiological and cavitation mechanics parts has been broken up and further separation allows to pre-compute costly parts of the model, accelerating the modeling by more than one order of magnitude.
CONCLUSIONS A multi-scale framework for the computational investigation of LIFU neuro-stimulation is being developed. It features image-based acoustic propagation modeling (including support for bone inhomogeneity) and focusing functionality, patient-specific functionalized anatomical model generation with realistic neuron placement, integrated neuronal dynamics simulation, and a coupled model of LIFU-induced neurostimulation that is currently still limited to 0D neuron models, but has been prepared for the future modeling of 3D-extended, morphologically-detailed physiological neuron models. Important parts of the platform (acoustic and neuronal simulations, functionalized models) could be successfully validated against new and existing experimental data.The presented progress is an important step towards the goal of allowing mechanistic studies, hypothesis formulation and testing, device development, and, ultimately, personalized treatment planning, safety, and efficacy assessment.
P40 SPIO-PEI-pDNA complex loaded microbubbles for ultrasound-based gene therapy in brain
Chun-Yao Wu, Ching-Hsiang Fan, Rih-Yang Huang, Chien-Wen Chang, Chih-Kuang Yeh
Department of Biomedical Engineering and Environmental Sciences, National Tsing Hua University, Hsinchu, Taiwan
Correspondence: Chun-Yao Wu
OBJECTIVES Recently, gene therapy has attracted much attention especially in neurodegenerative diseases. Currently, gene delivery within central nerves system mainly relies on invasive intracerebral injection or viral vectors to circumvent the obstacle of blood-brain barrier. Non-viral gene delivery via systematic transvascularroute is an attractive alternative since it is non-invasive. However, a high-yield and targeted gene delivery platform is still lacking. In order to improve the efficiency of gene delivery, this study proposed an ultrasonic sensing vector for gene delivery into brain through polyethylenimine (PEI)-superparamagnetic iron oxide (SPIO)-pDNAloaded microbubbles (PSp-MBs). Cooperating with ultrasound exposure, PSp-MBs could transport the PSp nanoparticles into the desired brain region by acoustic MBs cavitation activity. The rate of gene transfection would be enhanced by the modification of PEI onto PSp nanoparticles. In addition, by an externally applied magnetic field, magnetic targeting (MT) can further increase the deposition of PSp at the targeted location, enhancing the gene delivery.
METHODS The PSPIO was consisted of PEI molecular and SPIO nanoparticles (diameter: 10 nm) via ligand exchange. The PSPIO were then conjugated with pDNA and loaded onto the lipid surface of MBs by electrostatic force. PSPIO-pDNA (luciferase plasmid) modulated onto the MBs was confirmed by Prussian blue staining and propidium iodide staining. The size, concentration and PSPIO payload were measured by multisizer and plate reader, respectively. C6 glioma cell and Sprague-Dawleyrats (N = 4) were used in this study. The gene transfection efficiency and BBB opening region resulted from PSp-MBs with ultrasound (frequency = 1 MHz, energy = 0.1-0.5MPa, cycle = 5000, PRF = 1 Hz, sonication time = 60 s) were evaluated by bioluminescence imaging and Evans blue staining, individually. The MT process was performed by a 0.48 Tesla external magnet.
RESULTS Figure 1A shows the fabricated PSp-MBs. The co-localization of the PSp nanoparticles in the bright field images and the fluorescent image indicated a good conjunction of PSPIO-pDNA and MBs (as arrows). The mean size and concentration of PSp-MBs were 1.5 m and (5-10) × 109 bubbles/mL, respectively. The payload ofPSPIO and pDNA onto MBs were 134.5 g and 17.1 g, individually. Figure 1B shows that PSp-MBs with ultrasound could achieve gene transfection and the expression of gene could be further enhanced by MT process. We also confirmed that the PSp-MBs could perform successful BBB opening without bioeffects by the trigger ofultrasound with an acoustic pressure of 0.3 MPa (Fig. 1C).
CONCLUSIONS The MBs have fairly payloads of PSPIO-pDNA. We demonstrated that PSp-MBs with ultrasound can perform locally gene delivery and open BBB concurrently. In addition, the efficiency of gene delivery could be further enhanced by MT process. Future works include quantifying and tracking of distribution of gene delivery and Parkinson's disease rats via magnetic resonance imaging.
P41 Numerical study of bubble area evolution during acoustic droplet vaporization enhanced HIFU treatment
Ying Xin1, Aili Zhang1, Lisa X. Xu1, Jeffrey B. Fowlkes2
1School of Biomedical Engineering, Shanghai Jiao Tong University, Shanghai, China; 2Department of Radiology, University of Michigan Health System, Ann Arbor, Michigan, USA
Correspondence: Ying Xin
OBJECTIVES Acoustic Droplet Vaporization (ADV) has the potential to shorten treatment time of high intensity focused ultrasound (HIFU) while minimizing thepossible effects of microbubbles along the propagation path. Distribution of the bubbles formed from the droplets during the treatment is the major factor shaping the therapeutic region. However, there is no simulation report of this phase shift droplets assisted HIFU therapy, in which the bubbles form dynamically and only exists in places where certain acoustic conditions are met. In order to provide an approach for comprehensive parametric analysis, which could save time and effort in future studies, simulation of the dynamic formation of the bubbles inside the tissue during this treatment is carried out in this paper. The proposed model is verified using previously published experimental results. Numerical results predicting the effect of the presence of a preformed bubble wall are also obtained and discussed.
METHODS The schematic of the model setup and the axisymmetric geometry of the simulation spatial domain are shown in Fig. 1. The origin of coordinate system coincides with the HIFU geometric focus. The phase shift droplets are assumed to be distributed uniformly in the phantom. The vaporized bubbles also distribute evenly, which is expected in phantoms and likely the case for larger bubbles trapped within the vasculature in tissue. The average diameters of droplets are usually smaller than 5 microns (Kripfgans et al., 2000; Zhangand Porter, 2010), and the formed bubbles have a diameter 5 times of the one of the droplets based on ideal gas law, which is much smaller than the ultrasound wavelength (about 1.9 mm to 0.5 mm when the frequency is in the therapeutic range of 750 kHz to 3 MHz), so the bubble area is treated as a homogeneous medium. Linear sound equation with attenuation in the frequency domain is used to describe the acoustic pressure p. The density ρ, sound speed c and attenuation coefficient α are functions of the gas void fraction fG, which can be calculated directly from the bubble size distribution (Church, 1995). ADV droplets would be vaporized under certain conditions, which are related to ultrasound frequency, diameter of the droplets, super heat degree and total ultrasound 'ontime'. The following assumptions are used to decide how much bubbles will form in certain acoustic field:(i) Threshold for droplets in phantom gel exposed to 750 kHz ultrasound is found to be 7.6 MPa as was found in experiment.(ii) The probability of droplets vaporizing increases linearly with rarefactional pressure in a range, which is function of the threshold according to the experimental results (Lo, et al, 2007). (iii) The incident wave got reflected at the interface of the bubble area based on the difference of the acoustic impedance of the two medium. Meanwhile the bubble area presents different impedance to different frequency. So the nonlinear part of the acoustic field is considered and simplified based on it.
RESULTS The ultrasound used in the model is 750 kHz, with a focal pressure of 9.8 MPa and 14.7 MPa. Each pulse is 20 μs. The droplets concentration is 1.3×106/mLand the size distribution of the droplets is shown in Fig. 2(a). The calculated sound speed and sound attencuation is shown in Fig. 2(b-d) The sectional view of pressure field and bubble area after 20 cycles of ultrasound exposure when focal pressure is 9.8 MPa is shown in Fig. 3. The sectional view of pressure field and bubble area after 200 cycles of ultrasound exposure when focal pressure is 14.7 MPa is shown in Fig. 4 (a, b). All the pressure was representing in dB scale using 9.8 MPa as the reference pressure. These results are close to the experimental result (Lo. at al, 2006) that they can describe the unique feature of the bubble area when the incident pressure varies. A layer of bubble has been proved to provide protection of the distal area in HIFU therapy. This model can also predict the bubble area when a bubble layer is created before treatment in the therapy (Fig. 4 (c, d)).
CONCLUSIONS This model can describe the bubble area evolution during the acoustic droplet vaporization enhanced HIFU therapy while using a simple linear acoustic model. The model can also be used in the case when a bubble layer pre-exists to protect the distal area from the HIFU ablation. The heating effect can be coupled to the model in the future and then it can be used as a planning tool in ADV enhanced HIFU therapy and predict the treatment outcome.
P42 Noninvasive and localised acoustic micropumping – an in vitro study of an ultrasound method that enhances drug distribution through a physiologically-relevant material
Ahmed Elghamrawy1, Florentina de Comtes1, Hasan Koruk2, Ali Mohammed3, James J. Choi1
1Department of Bioengineering, Imperial College London, London, UK; 2Mechanical Engineering, MEF University, Istanbul, Turkey; 3Materials, Imperial College London, London, UK
Correspondence: Ahmed Elghamrawy
OBJECTIVES Acoustic streaming - the displacement of fluid by sound - has been proposed as the mechanism for therapeutic effects, such as drug distribution enhancement and neurostimulation, yet there has been no direct observation or characterisation of this effect in soft tissue microenvironments, making it difficult to optimise and control. Post-mortem and indirect analyses have revealed changes in dye distribution and neuronal excitation, but it has remained uncertain whether these biological outcomes were due to acoustic streaming or other responses, such as acoustic cavitation. We aimed to be the first to directly observe ultrasound-induced streaming during sonication in a tissue-mimicking material.
METHODS Our initial challenge was to create an appropriate material for studying acoustic streaming. We hypothesised that existing hydrogels (e.g., polyacrylamideand gelatin) used as ultrasound phantoms, mimic the acoustic properties of tissue, but not the tissue microenvironment. We created three phantoms – gelatin, polyacrylamide (PAA), and a new macroporous polyacrylamide (MPPA) hydrogel – and analysed their structure using scanning electron microscopy (SEM) and mercury intrusion porosimetry (MIP). Based on our findings, we selected the MPPA for our tissue-mimicking material. Focused ultrasound (FUS) pulses were emitted from asingle-element transducer [centre frequency (fc): 5 MHz], which was driven by a function generator through a power amplifier. The focal point of a FUS transducer's beam (axial FWHM: 3.2 mm, lateral FWHM: 0.45 mm) was placed at the distal surface of the MPPA. A model drug (Bromophenol blue) was injected in and around the focal region and different FUS pulses ([peak-negative pressure (Pneg): 8, 12MPa, pulse length (PL): continuous wave], [Pneg: 25MPa, PL: 5 ms, PRF: 20 Hz]) wereemitted. Dye movement (i.e., clearance) at the hydrogel surface was observed with a video camera.
METHODS Our initial challenge was to create an appropriate material for studying acoustic streaming. We hypothesised that existing hydrogels (e.g., polyacrylamide and gelatin) used as ultrasound phantoms, mimic the acoustic properties of tissue, but not the tissue microenvironment. We created three phantoms – gelatin, polyacrylamide (PAA), and a new macroporous polyacrylamide (MPPA) hydrogel – and analysed their structure using scanning electron microscopy (SEM) and mercury intrusion porosimetry (MIP). Based on our findings, we selected the MPPA for our tissue-mimicking material. Focused ultrasound (FUS) pulses were emitted from a single-element transducer [centre frequency (fc): 5 MHz], which was driven by a function generator through a power amplifier. The focal point of a FUS transducer's beam (axial FWHM: 3.2 mm, lateral FWHM: 0.45 mm) was placed at the distal surface of the MPPA. A model drug (Bromophenol blue) was injected in and around the focal region and different FUS pulses ([peak-negative pressure (Pneg): 8, 12MPa, pulse length (PL): continuous wave], [Pneg: 25MPa, PL: 5 ms, PRF: 20 Hz]) wereemitted. Dye movement (i.e., clearance) at the hydrogel surface was observed with a video camera.
RESULTS SEM revealed that although gelatin and PAA were porous, they had pockets of water separated by walls of material (Fig. 1a, b). This suggests that acoustic streaming with these materials are unlikely to occur unless enough stress is applied to break the walls. In contrast, MPPA had interconnected pores throughout the gel – a feature that more accurately resembled the interstitial space of soft tissue (Fig. 1c). The gelatin, PAA and MPPA had a porosity of 81, 76 and 88%, respectively; a permeability of 2400, 1500 and 6500 mdarcy, respectively. We then selected MPPA for further study, because it most accurately mimicked the tissue microenvironment. Using focussed ultrasound in continuous wave (Pneg: 12MPa), we directly observed acoustic streaming in the MPPA material in the form of the dye progressively clearing from the focal region (Fig. 2). The clearance rate is represented by the change in optical density over time (Fig. 3). Pulsed ultrasound was applied (Pneg: 25MPa, PL: 5 ms, PRF: 20 Hz) having the same average intensity as 8MPa continuous wave and an increase in clearance rate was observed. Moreover, pulsed ultrasound reduced unwanted thermal effects.
CONCLUSIONS Our results reveal the first direct observations of acoustic streaming in a soft tissue microenvironment. We showed that although gelatin and polyacrylamide have acoustic properties suitable for ultrasound imaging and hyperthermia experiments, they are not effective in studying acoustic streaming. Instead, we recommend the use of MPPA, because it supports fluid flow through its microstructure by having interconnected pores or channels. Using this phantom material, we wereable to study acoustic streaming under different exposure parameters; finally demonstrating that pulsed ultrasound produces greater acoustic streaming with less risk ofthermal damage than with continuous wave emission using the same acoustic energies. Our future work is to study optimise ultrasound parameters to maximise acousticstreaming in this material and in in-vivo tissue for enhancing drug distribution and neurostimulation.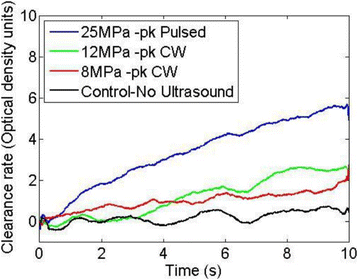 P43 MRI-guided focused ultrasound mediated smart albumin-sonosensitizer nanoassemblies for sonodynamic therapy of glioma
Qian Wan1, Dehong Hu1, Mengjie Chen2, Zonghai Sheng1, Jun Zhou2, Xin Liu1, Hairong Zheng1
1Shenzhen Institutes of Advanced Technology, Chinese Academy of Sciences, Shenzhen, Guangdong, China; 2Medical College of Chinese Three Gorges University, Yichang, China
Correspondence: Qian Wan
OBJECTIVES Sonodynamic therapy (SDT) represents an emerging approach that offers the possibility of non-invasively eradicating solid tumors in a site-directed manner, which involves the synergistic effect on cell damage by the combination of the sonosensitizer and ultrasound, The sonosensitizer is the key factor of SDT.Chlorin e6(Ce6) has been widely used as a sonosensitizer in sonodynamic therapy (SDT) on many human tumors, indicating Ce6 possesses excellent sono-activities with tiny toxicity.In this study, we designed and synthesised multifunctional human serum albumin-chlorin e6 nanoassemblies (HSA-Ce6 NAs) that integrate imaging andtherapy functionalities into a single nano-platform for MRI guided sonodynamic therapy. We show the albumin-sonosensitizer nanoassemblies is highly accumulated in tumor tissue and had highly effective in destructing cancer cells under ultrasound and MRI-visible in vivo and thus, suitable for theranostic applications in cancer.
METHODS HSA-Ce6 NAs synthesis as follows: after dissolution of HSA in water, Ce6 was added into the solution to precipitate the HAS-Ce6, Then HSA-Ce6 NAs were mixed with MnCl2 solution at a molar ratio of 2:1 for the HSA-Ce6 NAs.To detection of ROS in HSA-Ce6 NAs, different samples were mixed with 1 mM 2′,7′-dichlorofluorescin diacetate (DCFH-DA), and then irradiated by different US times or US intensities.In vitro SDT: The ultrasound transducer (diameter: 1.5 cm, resonance frequency: 0.5 MHz, duty factor: 50 %, interval: 100 ms; ultrasonic intensity: 0.5 W/cm2) was fixed at the bottom of water bath. The cell culture plate was suspended 10 cm above the ultrasound transducer. In vivo MRI: The in vivo MRI imaging experiments were acquired using a 3.0 T clinical MR scanner (TIM TRIO, Siemens, Germany) with a small animal coil. T1-weighted MR images were acquired using the following parameters: TSE sequence, TR= 700 ms, TE =13 ms, FOV =32 × 45 mm, slice thickness= 1 mm and flip angle=180°.
RESULTS The sonodynamic effect of HSA-Ce6 NAs was confirmed by measuring reactive oxygen species using DCFH-DA as a detector, as shown in Fig. 1, thefluorescence intensity of ROS exhibits a time-dependent and an intensity-dependent enhancement, indicating ROS from HSA-Ce6 NAs upon ultrasound irradiation. Thecell uptake behavior of HSA-Ce6 NAs was investigated through confocal microscopy, the HSA-Ce6 NAs has high cell uptake efficiency with high fluorescence intensityin U87 cells (Fig. 2). Moreover, the SDT in vitro of HSA-Ce6 NAs could be further improved. It was found that single HSA-Ce6 NAs or ultrasound treatment could only induce partial cell death at the current conditions. In marked contrast, the combination treatments (SDT) were found to be highly effective in destructing cancer cells. Indicating that ultrasound has a good penetrability and SDT effect (Fig. 3). In addition, the HSA-Ce6 NAs can serve as chelating agents to capture Mn2+ for MRI imaging by forming stable chelates. The in vivo T1-weighted MR imaging of U87 tumor-bearing mice was carried out after iv injection of HSA-Ce6 NAs, The T1 signals of tumor on mice strengthened with the increase of time interval, and reached a peak after 24 h postinjection of HSA-Ce6 NAs (Fig. 4). This indicated the HSA-Ce6 NAs could provide the optimal time window for sonodynamic therapy so that the ultrasound irradiation could be conducted in the targeted lesion.
CONCLUSIONS We have shown our human serum albumin-chlorin e6 nanoassemblies are indeed visible by MRI in vivo and that they can be targeted by FUS to deliver and release reactive oxygen species (ROS) to kill cancer cells, paving the way for their theranostic applications under MRI-guided sonodynamic therapy.
P44 Towards rapid MR thermometry in cortical bone
Phoebe Miller1, Sina Tafti1, David Keder2, Quinton Miller3, Darius Hossainian3, Wilson Miller1
1Radiology and Medical Imaging, University of Virginia, Charlottesville, Virginia, USA; 2Physics, University of Virginia, Charlottesvle, Virginia, USA; 3Biomedical Engineering, University of Virginia, Charlottesvle, Virginia, USA
Correspondence: Phoebe Miller
OBJECTIVES Bone metastases are an important, FDA-approved treatment target for MR-guided focused ultrasound therapy. However, it is not currently possible to noninvasively measure temperature in bony tissues. Conventional PRFS-based MR thermometry is likely not feasible in cortical bone due to very fast T2* signal decay. Other MR properties, including T1 and T2*, also depend on temperature and thus offer alternative pathways for performing MR thermometry in bony tissues. To devise ascheme for performing thermometry based on these MR properties, we first must know the relationship between these variables and temperature. The first objective of this investigation was to quantify these relationships in ex-vivo tissue, with the eventual goal of developing a strategy for performing such measurements in-vivo during FUS sonication. To date, such measurements have been performed using 3D ultrashort echo time (UTE) acquisition pulse sequences, which severely limits the achievable temporal resolution. Therefore, our second objective was to explore the feasibility of performing accurate temperature measurements in cortical bone using much faster 2D acquisitions with slice selective RF pulses.
METHODS We measured the temperature dependence of T1 and T2* in cortical bone from a recently euthanized swine tibia and bovine long bone using both 2D and 3D pulse sequences. In order to accurately measure these MR properties, we had to create a system in which we could vary the temperature of the bone as well as keep the temperature constant within the MR scanner during MR imaging. To achieve this, we built a system that consisted of an MR-safe water bath, a combination waterheater/recirculation pump that regulated the temperature of the water bath, and fiber-optic temperature sensors that monitored the temperature of a bone sample immersedin the water bath (Fig. 1). The bone sample was placed inside of the regulated water bath and its temperature was monitored by the fiber optic sensors while we acquired our measurements that would allow us to calculate the temperature dependence of the MR variables.T1 was measured at 3T by acquiring a series of spoiled gradient-echo ultrashort UTE images, each having the same TR and TE but different flip angles, and then fittingthe measured signal-versus-flip angle curve to the theoretical dependence at each voxel contained entirely within the bone. In order to find this theoretical dependence, we derived an equation that would give us the steady-state incoherent signal as a function of T1 and T2*. T2* was measured by acquiring a series of spoiled gradient-echo images, each having the same TR and flip angle but different echo times, and then fitting the measured signal-versus-TE curve to a mono-exponential decay at each voxel contained entirely within the cortical bone. The T1 and T2* measurements were performed at different temperatures ranging from below body temperature to nearly60°C. The temperature of the water bath was held constant during each T1 and T2* measurement.
RESULTS T1 and T2* were both found to increase approximately linearly with temperature. The slope of this linear dependence was measured to be 1.25 ms/°C for T1and 4.66 μs/°C for T2* in swine tibia and 1.38 ms/°C for T1 and 3.69 μs/°C for T2 in bovine long bone, utilizing the 3D imaging pulse sequence (Fig. 2). Additionally, we measured T1 and T2* in bovine bone using the 2D imaging pulse sequence, yielding slopes of 0.74 ms/°C for T1 and 4.26 μs/°C for T2* (also Fig. 2). The quality of the theoretical fits to the measured signal was generally excellent (Fig. 3).
CONCLUSIONS The T1 variation with temperature was found to be similar in swine and bovine cortical bone when measured using a 3D pulse sequence with a nonselective excitation RF pulse. However, the T1 values measured using a 2D pulse sequence with a slice-selective excitation RF pulse were vastly different. This discrepancy is almost certainly due to naive application of the theoretical signal versus T1 relationship, which does not account for the non-ideal slice profile of our slice-selective excitation RF pulse. Such effects must be considered when performing T1-based thermometry using 2D acquisitions. By contrast, the T2 variation with temperature was found to be similar when the same sample was measured using 2D and 3D acquisitions. Thus it may prove to be more straightforward to achieve quantitative accuracy when performing T2-based thermometry using 2D acquisitions. Whereas our 3D pulse sequence required 1 minute to acquire a single image, our 2D pulse sequence required only 2.5 seconds. This time scale is much more favorable for monitoring temperature changes during FUS application in vivo.
P45 Multi-disciplinary integration of ultrasound molecular imaging
Zhigang Wang
Institute of Ultrasound Imaging, Chongqing Medical University, Chongqing, China
OBJECTIVES In recent years, with the rapid development of medical imaging, ultrasound molecular imaging becomes one of the hot spots in molecular imaging research field.
METHODS The design of molecular probes is the key point and prerequisites for ultrasound molecular imaging. People increasingly pay more attention to the targeted ultrasound contrast agents which are the ultrasound molecular probes. And the intersection of multiple disciplines will promote the development of ultrasound molecular imaging.
RESULTS It is also urgent to develop a set of special equipment for efficient ultrasound molecular imaging.
CONCLUSIONS The ultrasound molecular imaging instrument, microbubble/microsphere triggered device, imaging monitoring and ultrasound molecular probes can be integrated into the low intensity ultrasound molecular imaging and therapy system, which will hopefully bring about the integration of ultrasound molecular imaging, in vivo drug deliveryand controlled release and evaluation of treatment efficacy. It provides an innovative research platform for ultrasound molecular imaging and therapy.
P46 MR and fluorescence dual-modal imaging-guided sonodynamic therapy of gliomas through a multifunctional theranostic nanoplatform
Fei Yan1, Meijun Zhou2, Hairong Zheng1
1Shenzhen Institutes of Advanced Technology, Shenzhen, China; 2Department of Ultrasonography, The Third Affiliated Hospital of Southern Medical University, Guangzhou, China
Correspondence: Fei Yan
OBJECTIVES The aim of this study is to develop a multifunctional theragnostic nanoplatform for MR and fluorescence dual-modal imaging-guided sonodynamic therapy of gliomas.
METHODS Sinoporphyrin sodium (DVDMS), a NIR-absorbing sonosensitizer and photosensitizer, was firstly used to chelate with manganese ion (Mn2+) and then encapsulated into liposomes by thin-film rehydration method to fabricate DVDMS-Mn-Liposomes (DVDMS-Mn-LPs). The characterizations of DVDMS-Mn-LPs, their imaging capability in vitro and in vivo and SDT effect in subcutaneous and orthotopic glioma mouse models were examined (Fig. 1).
RESULTS The resulting nanoparticles are proved to be physiologically stable and biocompatible, allowing time-dependent and intensity-dependent generation of oxygen free radicals upon ultrasound irradiation. Good T1-weighted MR and fluorescence imaging capabilities were demonstrated. We further employed this nanoparticle to treat subcutaneous and orthotopic glioma, demonstrating that SDT with DVDMS-Mn-LPs significantly improved the anticancer effect than that of PDT with DVDMS-Mn-LPsin the presence of skull. Histological analysis further revealed much more apoptotic cells and lower tumor cell proliferation, confirming the advantageous anti-tumor effect of SDT over PDT against glioma.
CONCLUSIONS Our study developed a novel theragnostic nanoplatform and provided a promising strategy for imaging-guided SDT for glioma treatment.
P47 Comparative study on the characteristics of PLGA microspheres with different drugs
Dong Yu
Chongqing Medical University, Chongqing, China
OBJECTIVE To compare the characteristics of PLGA microspheres containing different drugs and green fluorescent dextran, to provide the basis for drug treatment of fungi.
METHODS PLGA microspheres were prepared by double emulsification method, and different antifungal drugs were encapsulated, as well as green fluorescent dextran. The experiment consisted of PLGA microspheres, PLGA microspheres containing green fluorescent dextran, PLGA microspheres loaded with amphotericin B and PLGA microspheres loaded with fluconazole. The surface morphology, internal structure, particle size, potential, entrapment efficiency and drug loading were measured and compared.
RESULTS (1) The PLGA microspheres were uniform in size, well dispersed and spherical in shape and regular in morphology. (2) The particle size of PLGAmicrospheres was 343.17 ± 44.5nm. (3) PLGA microspheres containing green fluorescent dextran were used as the experimental control group, and the green fluorescence was observed under laser confocal microscope. Indicating that PLGA microspheres successfully encapsulated green fluorescent dextran.
CONCLUSIONS PLGA microspheres, PLGA microspheres loaded with PLGA and PLGA microspheres have good physical properties under the same conditions, which lays a foundation for the synergetic effect of microbubbles in the treatment of fungi.
P48 Therapeutic effect of focused ultrasound combined with anticancer drug loaded microbubble complex for pancreatic cancer: preliminary study
Eun-Joo Park, Yun Deok Ahn, Yuri Cheon, Jae Young Lee
Radiology, Seoul National University Hospital, Seoul, Korea
Correspondence: Eun-Joo Park
OBJECTIVES As focused ultrasound (FUS) combined with microbubbles has been widely studied in cancer treatment, there is growing interests in developing nanoparticles for FUS enhanced cancer drug delivery. This study was designed to evaluate therapeutic effects of anticancer drug loaded microbubble complex in combination with focused ultrasound treatment for pancreatic cancer.
METHODS Immunodeficient mouse inoculated with CFPAC-1 were used as the pancreatic xenograft model for in vivo studies. Animals were treated in five groups: control, Doxorubicin-only (Dox), Doxorubicin combined with FUS treatment (Dox-FUS), Doxorubicin loaded microbubble complex (MB-NP-Dox) only, and MB-NPDox combined with FUS treatment (MB-NP-Dox-FUS). Animals were treated on a weekly basis for three weeks and post-treatment monitoring was followed for five weeks.
RESULTS As results, therapeutic effects of MB-NP-Dox-FUS will be presented as well as the side effects of each treatment to address the safety of using MB-NP-Dox.
CONCLUSIONS Based on this result, further study will be followed to improve therapeutic effects of the combined treatment as well as the drug loading efficiency of MB complex.
P49 Bio-film mitigated by drug loaded liposomes promoted by pulsed ultrasound
Junru Wu1, Faqi Li2
1University of Vermont, Burlington, Vermont, USA; 2Chongqing Medical University, Chongqing, China
Correspondence: Junru Wu
OBJECTIVES Biofilm's control is a critical issue for water treatment systems. The primary goal is to use low-intensity pulsed ultrasound to promote liposomes which encapsulate antibiotics into agarose-film based bio-film phantoms and release the encapsulated antibiotics by applying mild-intensity focused ultrasound.
METHODS Liposomes were synthesized using 1,2-Diacyl-sn-Glycero-3-Phosphocholine (PC) and 1,2-Dipalmitoyl-sn-Glycero-3-Phosphoethanolamine (DPPE) mixedto a percent molar ratio of 95:5 and dissolved in chloroform in a round-bottomed flask and then were dialyzed against PBS for 24 hours. Dialysate (one liter) was changed 4-6 times, resulting in a relatively pure liposome suspension that encapsulate a gentamicin solution, Liposome size distributions were determined by the autocorrelation function of the dynamic light scattering method. The1.5% sodium alginate solution was prepared by adding 3g alginic acid, sodium salt and 0.6mL glycerol to 200 ml distilled water in a 250ml beaker via continuous vortex-mixing overnight. Biofilms were generated using 1x106 Ralstonia insidiosa in 1.5% alginate solution and allowed to stand for 5 minutes to assure that the surface of the solution flat. 600 ml of 2% CaCl2 was added to the alginate from the top for two hours. After polymerization, the film was washed with sterile water and incubated with R2B overnight at room temperature. A two-step treatment was applied. The first step is the penetration of the liposomes into the biofilm. The front part of the transducer was immersed in the liposome suspension. The distance between the transducer surface and the top of the alginate-flm was 1cm.Tone-bursts ultrasound (2.25MHz with duty cycle 10%) were emitted downward into the liposome solution. Experiments were conducted with ultrasound spatially and temporally averaged intensity, ISATA = 0.14 W/cm2.The ultrasound transducer used is a single-element non-focusing piezo-ceramic transducer operated at 2.25 MHz, with active radius a =10 mm. An arbitrary waveform function generator was programmed to produce a tone-burst sinusoidal signal of duty cycle of 10% for 1 min insonation duration, and the output of the waveform generator was used as the input of a 55 dB RF power amplifier whose output was used to drive the transducer. The experiment step two uses a focused ultrasound to burst the liposomes inside the biofilm and release the drug from the liposomes in situ. The sample petri dish was mounted and submerged in a tank containing filtered, distilled and degassed water, the position of the sample petri dish can be transported in three orthogonal dimensions by a computer-controlled manipulator with step distance of 1 mm. A piezo-ceramic transducer operating at f0 =1.1 MHz (geometric focal length d = 62 mm, active radius, a = 32 mm) was mounted at the bottom of a tank filled with degassed water facing upward. The distance between the transducer and the biofilm wasadjusted to be equal to the geometric focal length (d=62mm). The same signal generator and amplifier were used, ultrasound tone-bursts (1.1MHz with duty cycle 10%) were emitted upward to the biofilm. The sample was moved in a horizontal plane near the focal plane of the source transducer by a manipulator, the ultrasound focal point was scanned all over the biofilm with 1 mm gap. The spatially- and temporally-averaged acoustic power was measured using the radiation force method to be 60 W/cm2by the measured acoustic power divided the surface area of the transducer. Experiments on a control group were conducted, following the same procedure but keeping the ultrasound off. Additional control was done by repeating the experiments using gentamicin solution alone without liposomes. All treatments were repeated at least three times.
RESULTS Bacterial colony forming units were measured. The four different cases include: antibiotic alone shown in Fig. 1 A; ultrasound alone US shown in Fig. 1 B; ultrasound plus the antibiotic drug in solution shown in Fig. 1 C; and focused ultrasound and the antibiotic encapsulated in liposomes shown in Fig. 1 D.
CONCLUSIONS Our experimental results have shown that the focused ultrasound can burst the liposomes and release the drugs. Its killing effects were very close to the case that uses the detergent to lyse the liposomes. The focused ultrasound plus gentamicin-encapsulated liposomes (D) reduce the number of viable bacteria residing inalginate based biofilm by 72 percent (p<0.001). Acknowledgment: Funded by NASA (Cooperative agreement number NNX13AD40A) & National Natural Science Foundation of China (Grant Nos. 81127901, 11574039,81201102, 11274404).
P50 Preparation and characteristics of targeted phase-shift lipid nanoparticles mediated by tumor homing and penetrating peptide
Leilei Zhu
Ultrasound Imaging, Chongqing, China
OBJECTIVES To prepare a novel ultrasound contrast agent, targeted phase-shift lipid nanoparticles mediated by tumor homing and penetrating peptide tLyP-1, and to evaluate its characteristics.
METHODS The nanoparticles were prepared by filming-rehydration and acoustic-vibration methods. The morphology, distribution, particle size and zeta potential were detected. After heating and irradiating of low intensity focused ultrasound (LIFU), the phase-shift characteristic and the enhancement effect in vitro were observed. The tumor homing and cell-penetrating properties of the nanoparticles were examined by confocal laser scanning microscopy and flow cytometry. The cytotoxicity of the nanoparticles was evaluated by CCK8 assay.
RESULTS The size and distribution of nanoparticles were uniformed. The size and zeta potential of nanoparticles were (399.50±29.98) nm and (3.28±1.72) mv, respectively. When the nanoparticles were heated to a temperature of 45 °C or after irradiated by LIFU, nanoparticles generated phase-shift and enhanced ultrasound imaging in vitro(P<0.05). The confocal laser scanning microscopy showed that nanoparticles can targetedly aggregate to cell membrane of MDA-MB-231 and penetrate into the cell, but not to HUVEC. The flow cytometry showed that intracellular fluorescence intensity of MDA-MB-231 was higher than that of HUVEC(P<0.05). The CCK8 assay indicated that different concentrations of nanoparticles had no significant effects on cell activity (P>0.05).
CONCLUSIONS A novel ultrasound contrast agent, targeted phase-shift lipid nanoparticles mediated by tumor homing penetrating peptide tLyP-1, was prepared successfully. It can target to MDA-MB-231 cell and penetrate into the cell in vitro, and enhance ultrasound imaging in vitro after LIFU irradiation, which expected to be a novel tumor targeted ultrasound contrast agent and achieve ultrasound molecular imaging at the level of tumor cell.
P51 Multi-stage surface acoustic wave for separation of cancer cells in microfluidic device
Kaiyue Wang, Wei Zhou, lili niu, Feiyan Cai, Fei Li, Long Meng
Shenzhen Institutes of Advanced Technology, Shenzhen, China
Correspondence: Kaiyue Wang
OBJECTIVES The separating of circulating tumor cells (CTCs) is significant in the early diagnosis, prognostic judgement, and provides an effective evidences for guideness of clinical chemotherapy. In order to detect CTCs effectively, many separation techniques have been developed to date, including functionalized polymers, pinched flow fractionation, hydrodynamic filtration, inertial microfluidics, deterministic lateral displacement, fluorescent activated cell sorting. With the advantages of non-contact and high throughput, acoustic manipulation has received increasing attention in the cell separation. To ensure the focused cells at a certain position relative to the microchannel, it is essential to align the piezoceramic transducer (PZT) and microchannel precisely, which affects the stability and reliability of the device. In this paper, a microfluidic device with two acoustic stages has been developed to concentrate and separate the cancer cells without the need of the precise alignment and sheath flow.
METHODS The standing surface acoustic wave (SSAW) device including a pair of straight interdigital transducers (IDTs) and a pair of circular IDTs was fabricated on the surface of a 128°<span style="font-size:12px; line-height:19.2px"> </span>Y-rotated, X-propagating LiNbO3 substrate. The straight IDTs were used to generate SSAW for cell concentration and the advantages of circular transducers were exploited to generate TSAW for cell separation. The polydimethylsiloxane (PDMS) microchannel was bonded to the SSAW generator using oxygen plasma treatment. And a sample of the mixture of U87 cancer cells and RBCs was used to demonstrate the manipulations of concentration and separation. The frequencies of continuous signals and pulse signal sent to the straight IDTs and the focused IDTs were set to be29.74 MHz and 38.74 MHz, respectively (Fig. 1).
RESULTS We examined the ability of the device by manipulating microspheres with about 2μm diameter. When the stream flowed in SSAWs, the microspheres promptly arranged in the center of the microchannel. By modulating the relative phase, △Φ, between two IDTs, the position of the microspheres relative to the microchannel could be adjusted arbitrarily. When the concentrated cells passed through TSAWs, the microspheres were accurately separate into two categories under theaction of radiation force generated by TSAWs, and thus the microspheres separation could be achieved.
CONCLUSIONS The experimental results reveal that the multi-stage acoustic-based approach utilizing microfluidic device a promising technique in effectively realizing the concentration and separation of cells. This kind of acoustic-based devices can avoid the cellular damage caused by shear force which is generated by water dynamics. In addition, the use of this method can avoid precise alignment of microchannel and IDTs, improving the stability and practicability of the system.
P52 Magnetic nanoliposomes as in situ microbubble bombers for multimodality image-guided cancer theranostics
Yang Liu, Fang Yang, Chuxiao Yuan, Mingxi Li, Tuantuan Wang, Ning Gu
School of Biological Science and Medical Engineering, State Key Laboratory of Bioelectronics, Jiangsu Key Laboratory for Biomaterials and Devices, Nanjing, JiangSu, China
Correspondence: Yang Liu
OBJECTIVES The physiological barriers imposed by the abnormal tumor vasculature and the dense collagen matrix have prevented nanocarriers from being delivered to unperfused deep tumor regions, which results in weakening the effectiveness of cancer therapeutics. Herein, we designed a nanoliposome drug delivery system aimed at the improvement of nanocarrier accumulation and distribution in the tumor's poorly accessible regions for excellent diagnosis and potential therapeutic effects for imaging-monitored accurate tumor ablation.
METHODS The anethole dithiolethione (ADT) loaded magnetic nanoliposome (AML) delivery system was prepared by a hydration and membrane-filtering method, which consists of ADT, hydrogen sulfide (H2S) pro-drug, doped in the lipid bilayer, and superparamagnetic nanoparticles (MNPs) encapsulated inside (Fig. 1). The size distribution and morphology of the liposomes were characterized (Fig. 2). The generation of H2S gas in HepG2 cells was investigated by a real-time live cell optical imaging system (Figs. 3, 4). High-resolution MRI (7T) and microbubble-enhanced US imaging was performed pre- and post-injection of AML. The therapeutic efficiency of the AML in the tumor-bearing nude mouse model was also evaluated.
RESULTS The presence of MNPs trapped and dispersed in the core of the liposome (about 200 nm) was confirmed. The optical microscopic images of a Hep G2 cell showed when incubated with AMLs, a change in cellular morphology and even cell rupture was observed with the increase of incubation time. After 6h of incubation, the cells were disrupted and detached from the dish bottom. For in vivo applications, when intravenous injection of AMLs, the targeting of AMLs to tumor was enhanced under exposure to an external magnetic field. Time-dependent in vivo MR and US imaging of tumors in a HepG2-bearing mouse model was significantly enhanced. Moreover, after 7-day follow-up observation, AMLs with magnetic field treatments have indicated extremely significantly higher inhibitions of tumor growth.
CONCLUSIONS In summary, AMLs are feasible as both synergistic agents to strengthen tumor ablation efficiency and dual-mode contrast agents to provide significant contrast enhancement for MR and ultrasound imaging. This proposed strategy with both enhanced tumor accumulations of liposomes as well as the property of nanoparticles to microbubbles conversion holds great promise for multimodal image-guided accurate cancer therapy.
P53 Incubation of free bubble water and phospholipids to prepare shelled nanobubbles ultrasound contrast agents
Jilai Tian, Fang Yang, Juan Jin, Ning Gu
Biological Science and Medical Engineering, Southeast University, Nanjing, Jiangsu, China
Correspondence: Jilai Tian
OBJECTIVES Nanobubbles less than 1 μm could make a promising application in ultrasound molecular imaging and drug delivery. However, the fabrication of stable gas encapsulation nanobubbles is still challenging. Free gas bubbles without any shell materials may have lots of applications such as water purification, drag reduction, generation of free radicals and so on. Herein, we try to make lipid shelled nanobubbles with free gas bubble water.
METHODS Phospholipids dried under vacuum or the lyophilized phospholipids were employed. The characters of size, size distribution, surface tension, viscosity and their ultrasound imaging in vitro of the prepared lipids-shelled nanobubbles were investigated. The mechanism of the incubation was also discussed.
RESULTS Results show that this type of GU-Liposome has mean diameter of 194.4± 6.6 nm and zeta potential of -25.2± 1.9 mV with layer by layer self-assembled lipid structure. The acoustic imaging analysis in vitro indicated that ultrasound imaging enhancement could be acquired by both perfusion imaging and accumulation imaging. The dispersed phospholipid molecular in the prefabricated free nanobubbles water was expected to be assembled to form controllable stable lipid encapsulation gas containing ultrasound-sensitive liposome (GU-Liposome). Compared with conventional mechanical agitation methods, pre-prepared free gas bubble-based nanobubbleshave exhibited the controllable nano-size, lower polydispersity index.
CONCLUSIONS Thus, by incubation of free bubble water and phospholipids, stable lipid-shelled nanobubbles could be prepared to broaden the biomedical application of nanobubbles in the theranostics in future.
P54 Compare ultrasound-mediated cavitation between flowing phase-shift nanodroplets and lipid-shelled microbubbles during focused ultrasound exposures
Siyuan Zhang, Tianqi Xu, Zhiwei Cui, Sihao Liu, Dapeng Li, Rui Guo, Junjie Wang, Yujin Zong, Mingxi Wan
Department of Biomedical Engineering, Xi'an Jiaotong University, Xi'an, Shaanxi, China
Correspondence: Siyuan Zhang
This abstract is not included as it has already been published:
Zhang S, Cui Z, Xu T, Liu P, Li D, Shang S, Xu R, Zong Y, Niu G, Wang S, He X, Wan M. Inverse effects of flowing phase-shift nanodroplets and lipid-shelled microbubbles on subsequent cavitation during focused ultrasound exposures. Ultrason Sonochem. 2017; 34: 400-409. Available from: http://www.sciencedirect.com/science/article/pii/S1350417716302139.
P55 Sonodynamic Therapy (SDT) polymer contrast agent for ultrasound/photoacoustic dual-modality imaging-guided synergistic High Intensity Focused Ultrasound (HIFU) therapy
Lan Hao
Chongqing Key Laboratory of Ultrasound Molecular Imaging, the Second Affiliated Hospital University, Chongqing, China
OBJECTIVES To prepare a hematoporphyrin monomethyl ether (HMME)-loaded poly (lactic-co-glycolic acid) (PLGA) microcapsules (MBHMME/PLGA), which could not only function as efficient contrast agent for ultrasound (US)/photoacoustic (PA) imaging, but also as a synergistic agent for high intensity focused ultrasound (HIFU) ablation for its sonodynamic therapy(SDT).
METHODS MBHMME/PLGA was prepared with the double emulsion evaporation method by Sonosensitizer HMME nanoparticles were integrated into PLGA microcapsules. After characterization, the cell-killing and cell proliferation-inhibiting effects of MBHMME/PLGA microcapsules on ovarian cancer SKOV3 cells were assessed. The characteristic fluorescence peak of FCLA free acid (reactive oxygen species (ROS)-based chemiluminescence reagent) at around 520 nm was detected with the fluorescence spectrophotometer. The US/PA imaging-enhancing effects and synergistic effects on HIFU were evaluated both in vitro and in vivo.
RESULTS MBHMME/PLGA were highly dispersed with well-defined spherical morphology (462 ± 0.52 nm in diameter, PDI = 0.932). Encapsulation efficiency and drug loading efficiency were 58.33 ± 0.95% and 4.73 ± 0.15%, respectively. The MBHMME/PLGA remarkably killed the SKOV3 cells and inhibited the cell proliferation, significantly enhanced the US/PA imaging results and greatly enhanced the HIFU ablation effects on ovarian cancer in nude mice by the HMME-mediated sono-dynamic chemistry therapy (SDT).
CONCLUSIONS MBHMME/PLGA represents a potential multifunctional contrast agent for tumor diagnosis and treatment, which might provide a novel strategy for thehighly efficient imaging-guided non-invasive HIFU synergistic therapy for cancers by SDT in clinic. The mechanism of singlet oxygen could be generated from HMMEand MBHMME/PLGA irradiated with HIFU needed further investigation in the future.
P56 Preparation of phase-transition perfluoropentane nanodroplets modified by folate for ultrasound molecular imaging in ovarian cancer
Jianxin Liu
Chongqing Medical University, Chongqing, China
OBJECTIVES This study aimed to develop a hybrid platform based on folate-modified phospholipid-shell and perfluoropentane nanodroplets (FA-NDs), which could in vitro and in vivo target ovarian cancer and enhance ultrasound imaging after acoustic droplet vaporization (ADV) induced by low-intensity focused ultrasound (LIFU).
METHODS The nanodroplet was fabricated with HSPC, DSPE-PEG (2000) folate, DPPG, cholesterol and perfluoropentane using lipid film hydration method and rotary evaporation method. The nanodroplet stability was evaluated at 4 and 37 respectively. The in vitro targeted efficiency were tested with SKOV3 cells and in vitroADV was appraised in jellium model with LIFU. The in vivo targeted efficiency and acoustic droplet vaporization were evaluated with SKOV3 tumor-bearing nude mice.
RESULTS The nanodroplets were successfully prepared with good size uniformity (particle size 321±67 nm). The nanoparticles remained stable for 48 h at 4 and 1 h at37. In vitro targeted experiments exhibited a perfect binding efficiency of FA-NDs to SKOV3 cells. In vitro ADV profiles displayed obvious ultrasound enhancement in both B-mode and CEUS-mode when LIFU power was elevated to 5 W. In vivo and ex vivo fluorescence imaging displayed that FA-NDs possessed outstanding specificity to targeted solid tumor. Both the qualitative and quantitative results of in vivo ADV in m